Basement Waterproofing Success!
From: Dianne P.
Sent: Monday, October 04, 2010 3:01 PM
To: Joe Houske
Subject: AMC Success in Hampton VA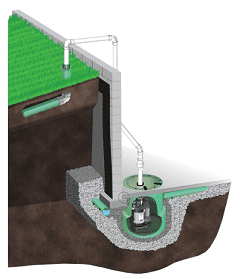 Dear AMC,
The equipment you installed last year (November 2009), after a flood which caused damage to our home, proved successful during the tropical storm Nicole and her aftermath.
Our basement remained dry. Although our area experienced heavy rain and flooding I did not think we were experiencing any problems from the storm as I did not hear your equipment turning on, off, or running. The morning after the storm, while my husband was walking our dog, he noticed water being pumped from under our house per your design.
My husband and I want you to know how very pleased we are with your technology and the results we experienced. Thank you!
Dianne P,
Hampton, VA