Foundation Repair In Fairfax
Residents in Fairfax should not have to worry about foundation problems in their homes. Settlement and other foundation problems can be discovered by looking for some of the following symptoms in your home:
Foundation Cracks
Sloped or Uneven Floors
Wall Cracks
Bowing or Leaning Walls
Sticking Doors and Windows
Wet Basement
If you see these signs in your home, let us know right away. The team at AMC911 Crawl Space & Foundation Repair has several different solutions that we can provide for your home. Our underpinning solutions come from ECP Earth Contact Products), the leading supplier in the business.
Basement Waterproofing in Fairfax
Foundation problems in your Fairfax, VA home might also cause water issues. It is important to take care of basement water issues as soon as possible with one of our basement waterproofing options. These options include: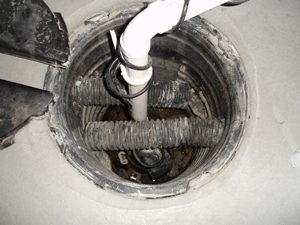 Exterior Drainage: This system is made up of a waterproof membrane on the exterior foundation walls, a drainage board that fits on top of the membrane, and a drainpipe system below to catch the water that runs down the membrane and drainage board.
Interior Drainage: An interior drainage system is designed to collect water in your basement, and consists of several types of drain pipes and channels that catch water and carry it to the sump pit to be removed from the home.
Sump Pump System: Once the sump pit has collected enough water, the sump pump will turn on and start flushing water out of the basement and away from your home.
Crawl Space Vapor Barrier: Vapor barriers are made of water-resistant material such as plastic or foil sheeting and are installed along the interior of the crawl space to keep moisture and water vapor out of your home.
Concrete Leveling
We also offer a variety of concrete leveling services to keep your foundation at the proper level. If you notice sinking concrete in your home, garage, driveway, or another concrete slab, contact AMC911 Crawl Space & Foundation Repair for a solution now. Our void filing techniques involve using polyurethane foam grout injection, or poly jacking, to fill spaces beneath the concrete and lift it to the proper level. Once the foam is injected, it expands to fill voids and lift the slab. This also strengthens the concrete to prevent future settlement.
Contact us right away to learn more about these and our other services in the Fairfax, Virginia area. AMC911 Crawl Space & Foundation Repair is always here for you.