If you live in Sterling, VA, you need to be aware that your foundation may be vulnerable to foundation problems. The weather conditions in Sterling, VA can affect your foundation. When there are periods of heavy rain and severe storms, it can cause foundation problems and basement water problems. It is important to have experts inspect your home for foundation problems. The experts at AMC911 Crawl Space & Foundation Repair can inspect your home and offer you the best foundation solutions for your needs. We offer professional, reliable foundation repairs and waterproofing services for Sterling, VA and the surrounding areas.
The foundation of your home is the most important part of the structure. When there is a problem with the foundation, the entire structure can have problems. It is important to know some of the signs of foundation settlement or failure. Look at the interior and exterior of your home for signs of foundation settlement.
If you notice any of these signs, it is important to contact an expert to inspect your home. AMC911 Crawl Space & Foundation Repair has the experience and products to get your foundation stabilized. We use steel piers, helical piers, plate anchors, and wall anchors to repair your foundation.
Earth Contact Products (ECP) manufactures all of our foundation products. ECP products are the best foundation and waterproofing products in the industry today.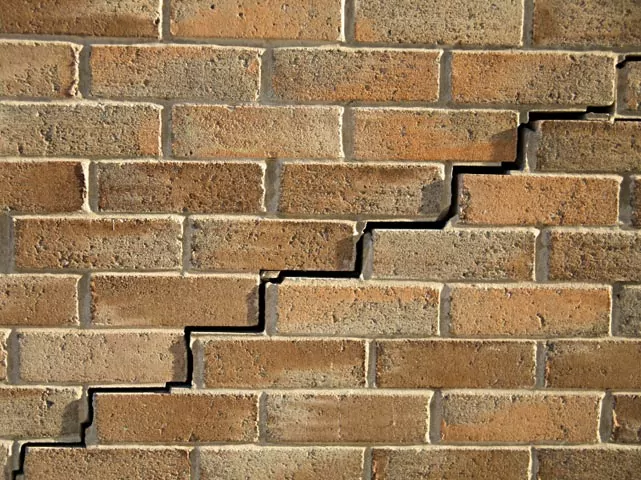 Waterproofing in Sterling, VA
Water problems can be a major issue for homeowners in Sterling, VA, especially during heavy rainfalls. If you don't have a proper waterproofing system in your home, your basement may get water damage. A wet basement can damage living space, ruin personal possessions, and allow mold and mildew to grow.
AMC911 Crawl Space & Foundation Repair can provide waterproofing solutions for wet basements. Our common solutions include:
Exterior/Interior Waterproofing
Crack Injection Repair
Surface Drainage and Collection
Crawl Space Barriers
Masonry, Concrete Repair & Flood Vents in Sterling, VA
We are your local expert for installing Smart Vent flood vents for residents that live near flood zones in Sterling, VA. Smart Vent is a flood vent system that has a built-in way to sense rising water. The door on the vent will stay latched if it senses that water is present. It will then lift the internal float that releases the excess water. This mechanism is designed to equalize the pressure on the inside and outside of the wall which will protect the foundation from any additional problems that can be caused by a build-up of water around the walls and floors of the foundation.
We also offer masonry and concrete leveling in Sterling, VA as well. We use poly-foam slab jacking to lift and level your concrete.
Contact AMC911 Crawl Space & Foundation Repair for any of your foundation repair, basement or crawl space waterproofing, and concrete or masonry repair needs.