Many Haymarket homes can be susceptible to flooding, especially during seasons of heavy rainfall. It is vital to keep your home protected from water seepage with an adequate waterproofing system. Atlas Master Companies in Haymarket offers homeowners the best quality basement waterproofing and foundation repair solutions to ensure you with a safe and dry basement, no matter what the weather.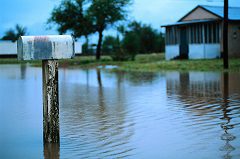 Water, being one of the main contributing factors to foundation failure, can find its way into any home and cause serious damage. It is important to be aware of the signs that water is seeping into your home and causing damage. Be sure to regularly inspect the interior and exterior of your home for the following signs:
Visible mold and mildew
Water leaks
Foundation cracks
Gaps around windows and doors
Doors or windows that won't close or open
If any of these issues occur in your home, your foundation may fail. Contact us today to help you determine the cause of your foundation problems.
Foundation Repair Solutions in Haymarket, VA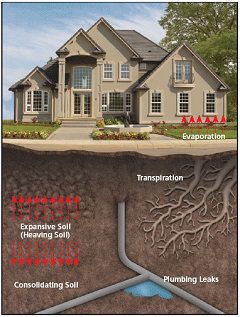 If you are experiencing any type of foundation problem in Haymarket, VA, don't hesitate to call AMC911 Crawl Space & Foundation Repair today. We are proud to offer top-quality foundation repair solutions. All of our products are manufactured by Earth Contact Products, the leading manufacturer of underpinning products in the industry.
Waterproofing in Haymarket, VA
Owning a quality waterproofing system is important for every homeowner in Haymarket, VA. If you have a wet basement, mold and mildew can grow. Also, water seepage can eventually damage the entire structure of your home. If your home is waterproofed by AMC911 Crawl Space & Foundation Repair, you won't have to face any of these problems. Choose from: interior and exterior drainage, sump pumps, crawl space vapor barriers, surface drainage, and more.
Flood Vents in Haymarket, VA
AMC911 Crawl Space & Foundation Repair also installs flood vents to remove existing water in and around your home. This system is especially vital for people that live in a flood zone. Our flood vents are designed to detect high water.  Our professional team is experienced and qualified to install flood vents for both residential and commercial properties.
Concrete Leveling and Repairs in Haymarket, VA
Is your concrete walkway or garage floor beginning to crack or settle? It may be because of soil expansion or settlement. At AMC911 Crawl Space & Foundation Repair, we offer concrete leveling services that can get your concrete back to its original level without having to replace it! We use polyfoam slab jacking and slab push piers to repair damaged concrete.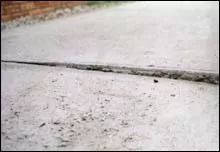 Why Choose Our Company
AMC911 Crawl Space & Foundation Repair is a fully insured, full-service contracting business servicing Haymarket, VA. We are proud of the fantastic reputation that we have built among our clients for our outstanding customer service and quality work. We strive to stand out from other companies and we stand behind our work 100%. We also have a team of skilled craftsmen that provide various masonry services. Our masonry work includes chimney and brick repairs, patio and outdoor kitchen installation, custom stone fireplaces, and more.
Here at AMC911 Crawl Space & Foundation Repair, we also offer free estimates and inspections for residential or commercial properties in Haymarket, VA. Our staff members receive intensive training and are extremely familiar with the latest technology and practices in the contracting world today. For high-quality work and incredible service, don't hesitate to call AMC911 Crawl Space & Foundation Repair today. We look forward to working with you!