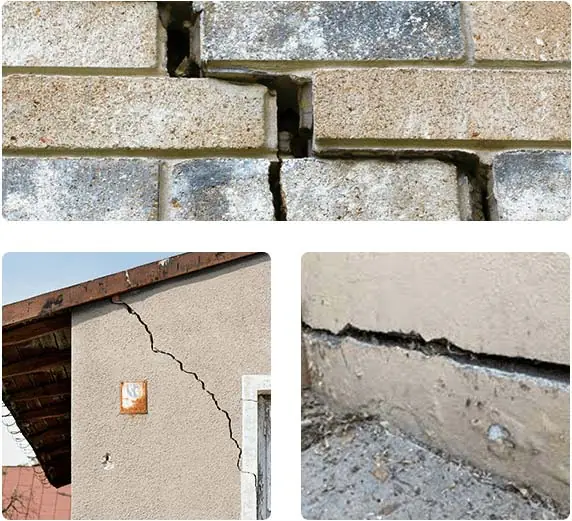 Common Foundation Problems In James City, VA
Foundation Inspection and Repair Estimate in James City, VA
Whether you notice any of the above-mentioned issues or something else that may indicate foundation damage, contact us today. Our experts will conduct a foundation inspection and then offer an appropriate repair solution along with a repair estimate.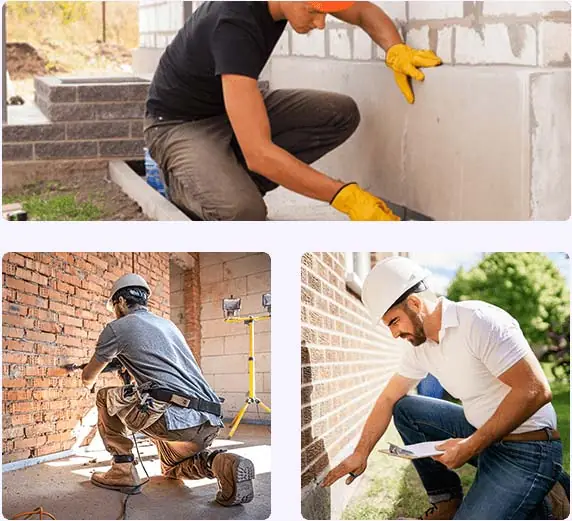 Foundation Repair Services in James City, VA
Think your home might have foundation damage? If so, don't delay. Foundation problems get worse over time and then you'll pay more for the repair. We lift and level foundations in James City, VA using underpinning with push and helical piers. We also offer carbon fiber repair for walls and crawl space encapsulation.
Uneven concrete sidewalks, driveways, and other slabs not only look ugly, they're also dangerous trip hazards that need to be repaired right away. The good news is we probably don't need to dig up the slab and pour new concrete. Concrete leveling can lift and level concrete slabs in just a few hours.
Proper waterproofing will not only keep your basement dry, but will also prevent water from building up in the soil around your foundation. For basement waterproofing in James City, VA, call us today.
If you want to keep your crawlspace clean and dry, there's no better way than crawlspace encapsulation. An encapsulated crawl space means improved air quality inside your home. Contact us today for an inspection and estimate.