Foundation Repair in Chesapeake
The best way to protect your Chesapeake home from flooding is to have an adequate waterproofing system installed such as a heavy-duty sump pump. At AMC911 Crawl Space & Foundation Repair, we offer the best waterproofing and foundation services in Chesapeake.
If you start to notice changes in your Chesapeake home such as misaligned windows/doors, wall cracks, leaning chimneys, cracks in drywall, and water leaks then contact us immediately. These are serious indicators that your home needs foundation repair. Prolonging these repairs will cost you time and money.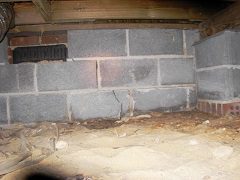 We offer quality products made by Earth Contact Products (ECP) to repair your foundation. ECP is the leading manufacturer in today's foundation and waterproofing industry. All of our products are covered by a warranty. Each product is uniquely designed to handle a specific task. We use:
Helical Anchors
Steel Piers
Soil nails
Plate Anchors
Waterproofing for Chesapeake
When it rains in Chesapeake, do you notice water puddles in your basement? This may be a sign that you have wall cracks due to foundation settlement. Our skilled team will find out why you have water leaks and provide professional waterproofing methods for your home. We offer the following waterproofing solutions:
Interior Waterproofing
Crawl Space Encapsulation
Crack Injection Repair
Surface Drainage/Water Collection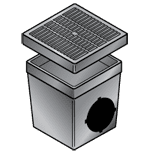 More Services in Chesapeake
At AMC911 Crawl Space & Foundation Repair our services are not limited to waterproofing and foundation repairs, we also offer concrete repair, flood vents, and masonry services.
Concrete Repair
Sunken or sinking concrete can be caused by soil erosion, soil compaction, or shifting soil. Soil-related issues can affect your sidewalk, driveway, porch, or steps. Without concrete leveling, it could be a safety hazard for you and your family. It also decreases the property value of your home.
We can help protect your investment by using two techniques to level your concrete: polyfoam slab jacking and concrete slab push piers. Both of these repair mechanisms are cost-effective and time-efficient.
Polyfoam slab jacking is used for leveling concrete patios and porches.
Concrete Slab Push Piers are used to lift or stabilize concrete slabs due to weak soil.
Flood Vents
Our company recommends Smart Vent flood vents for Chesapeake residents living in a flood plain. The door on the vent is closed until water enters. As soon as it detects high water, it lifts the internal floats. The vent unlatches, then the door opens to release the excess water.
Masonry Repair
At AMC911 Crawl Space & Foundation Repair we build and repair chimneys, patios, fireplaces, and concrete tops. We provide a wide range of services because we want our customers to be happy and satisfied.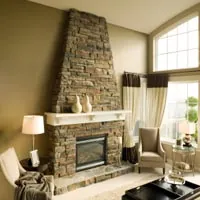 Why Choose Our Company
We are your professional contractors in Chesapeake, VA, from foundation repairs to building fireplaces. Our team is trained to service all areas of waterproofing, foundation repairs, masonry services, wet basement repairs, and concrete leveling. We provide free inspections and estimates. Contact us today to keep your home safe and dry.