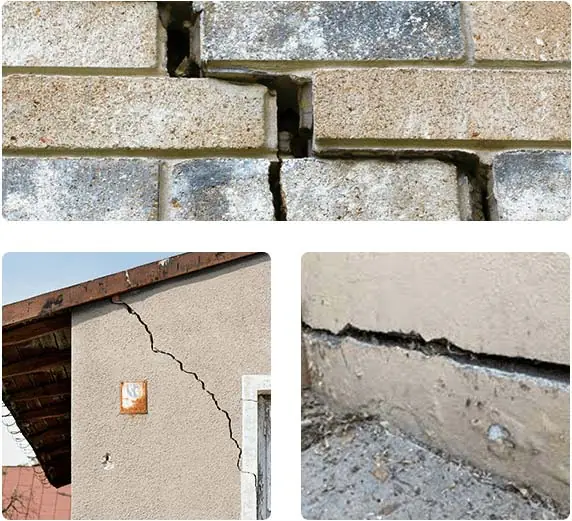 Common Foundation Problems In Southampton, VA
Common foundation problems that may require professional repair work are:
Foundation Inspection and Repair Estimate in Southampton, VA
If you notice any of the above-mentioned symptoms or see anything else that makes you suspect foundation damage, give us a call. We'll come to your place for a detailed inspection. Once we find the cause behind the symptoms, we'll suggest a suitable solution. You'll also get a cost estimate for the repair work.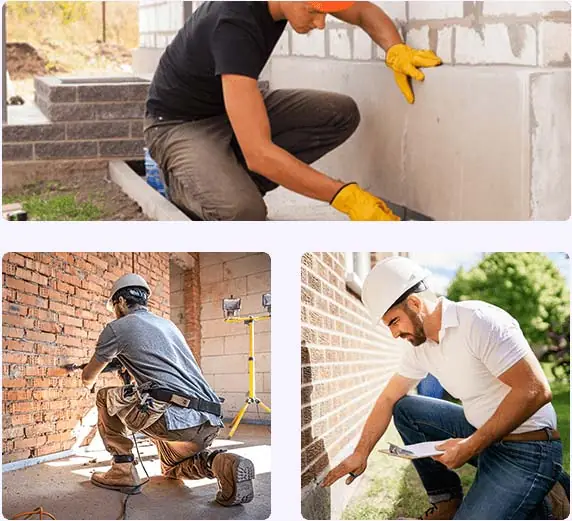 Foundation Repair Services in Southampton, VA
When you delay a foundation repair, it not only worsens the damage but also increases the cost of the repair work. Hence, it's important to quickly repair damage as soon as you notice it. AMC911 offers efficient crawlspace repair and foundation repair in Southampton, VA and other areas in Virginia. We lift and level foundations using underpinning with push and helical piers. Also, if you're looking for basement wall repair using carbon fiber, we're here to help!
Waterproofing the basement ensures a clean and dry environment in the home. Also, it prevents water buildup in the soil. Hurry and give AMC911 a call for quick and efficient basement waterproofing service.
Wet crawlspaces lead to mold growth, dampness in your home, and numerous health hazards like respiratory issues. To prevent these problems, we suggest encapsulating your crawlspace. It helps keep the crawlspace dry and clean, ensuring improved air quality. We also offer dehumidifier installation.
Want to get rid of uneven concrete trip hazards? Contact us today. It may not be necessary to dig up and replace uneven concrete slabs. Concrete leveling usually only takes a few hours and then you can start using the slab again. Our concrete levelling process needs no downtime and is less expensive than pouring new concrete.