AMC911 Serves The Entire Hampton Roads Area
Keeping your Virginia basement dry is important. Most of the cities in Virginia are susceptible to flooding due to the fact that they are low-lying and the water has no place to go during heavy rain. A wet basement can cause you to lose personal possessions and living space, becoming a breeding ground for mold and mildew. Standing water is an obvious sign of a water problem but there are other, more subtle signs that you may have water issues in your Virginia home. Some of the following signs can also indicate water problems:
Soft spots on walls
Discoloration in furnishings
Rusty metal appliances
Musty odors
Wood rot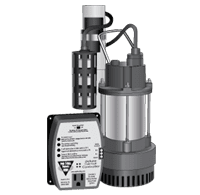 At the first sign of a basement water problem, it is important to contact an expert with experience in basement waterproofing. AMC911 Crawl Space & Foundation Repair has the experience and products to keep your basement dry in your Virginia home. One of the solutions we offer is sump pump installation. We use only the best products for basement waterproofing.
Sump Pump Solutions in Virginia
AMC911 Crawl Space & Foundation Repair installs only the best sump pumps on the market today. ECP sump pumps are the most energy-efficient and reliable on the market today and use only half of the electricity as other sump pumps. Sump pumps remove accumulated water from underneath the foundation and pump it away from the basement. These ECP sump pumps include a primary sump from 1/3 to 1/2 horsepower that can pump up to 5,000 gallons of water per hour. Then with our battery backup sump pumps, you will be assured that the sump pump works if you have a power outage.
We first install a sump basin into the lowest part of your basement. Then the pump is installed and when the basin reaches a certain level, the pump will automatically turn on and will discharge the water away from the basement. A sump pump will prevent water damage to your home.
AMC911 Crawl Space & Foundation Repair has been in business in Virginia for over 20 years. Our employees are highly trained in all of the products we offer and have the experience to install the products with as little disruption as possible. We are a family-owned and operated business and have established an outstanding reputation. Our customers always come first and we are available after the sump pump installation is done to keep it maintained so that you won't have to worry about a wet basement.
For all of your basement waterproofing needs, including sump pump installation, don't hesitate to contact the professionals at AMC911 Crawl Space & Foundation Repair. We are here to answer any of your questions and concerns.