If you are a resident of Yorktown, VA, you may be all too familiar with the extreme weather that we can get. The area experiences heavy rainfall in the spring, as well as seasons of hurricanes and storms. As a Yorktown resident, it is important to waterproof your home to avoid major damage that can be done. AMC911 Crawl Space & Foundation Repair offers professional foundation repair and waterproofing services in Yorktown, VA.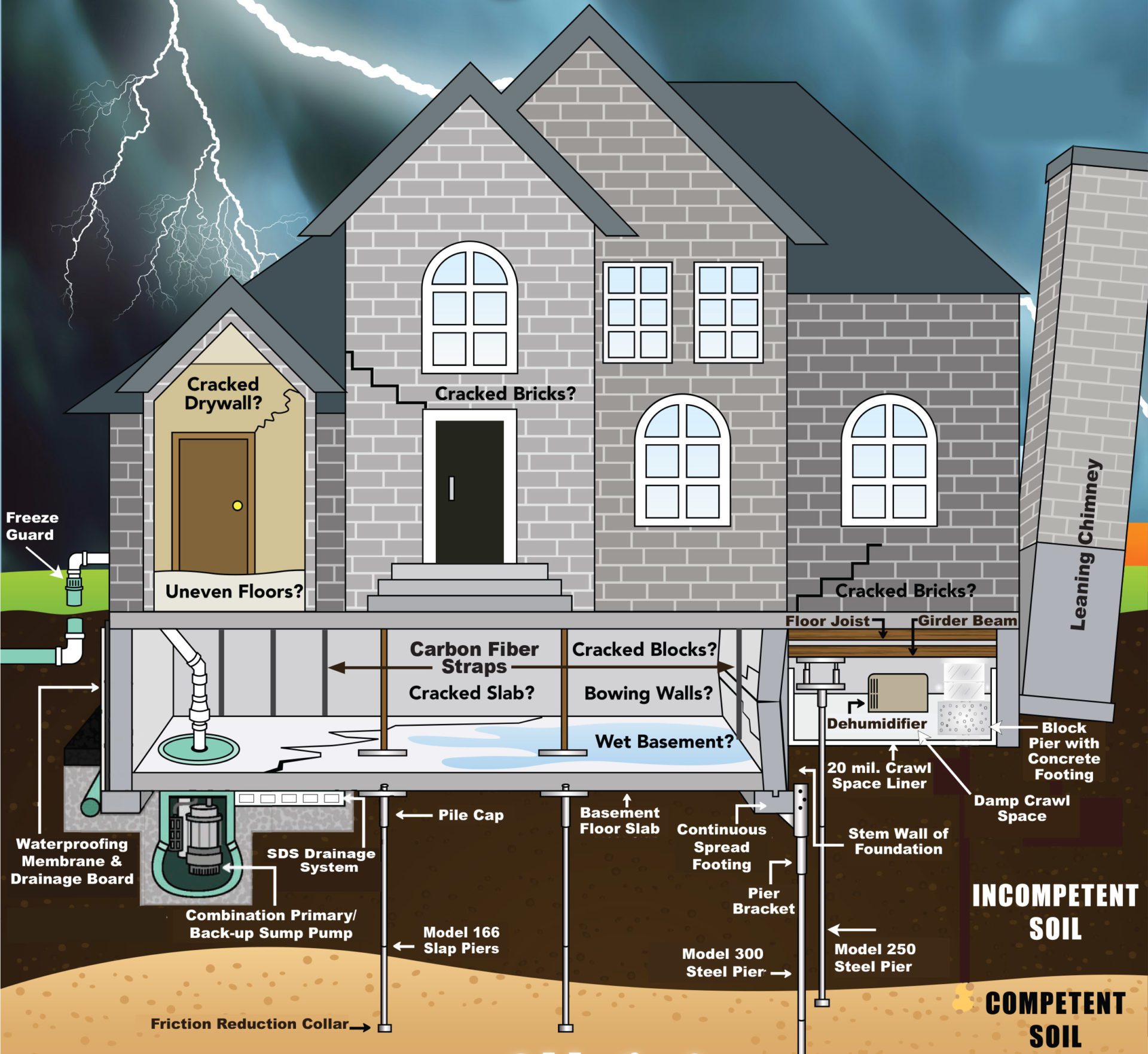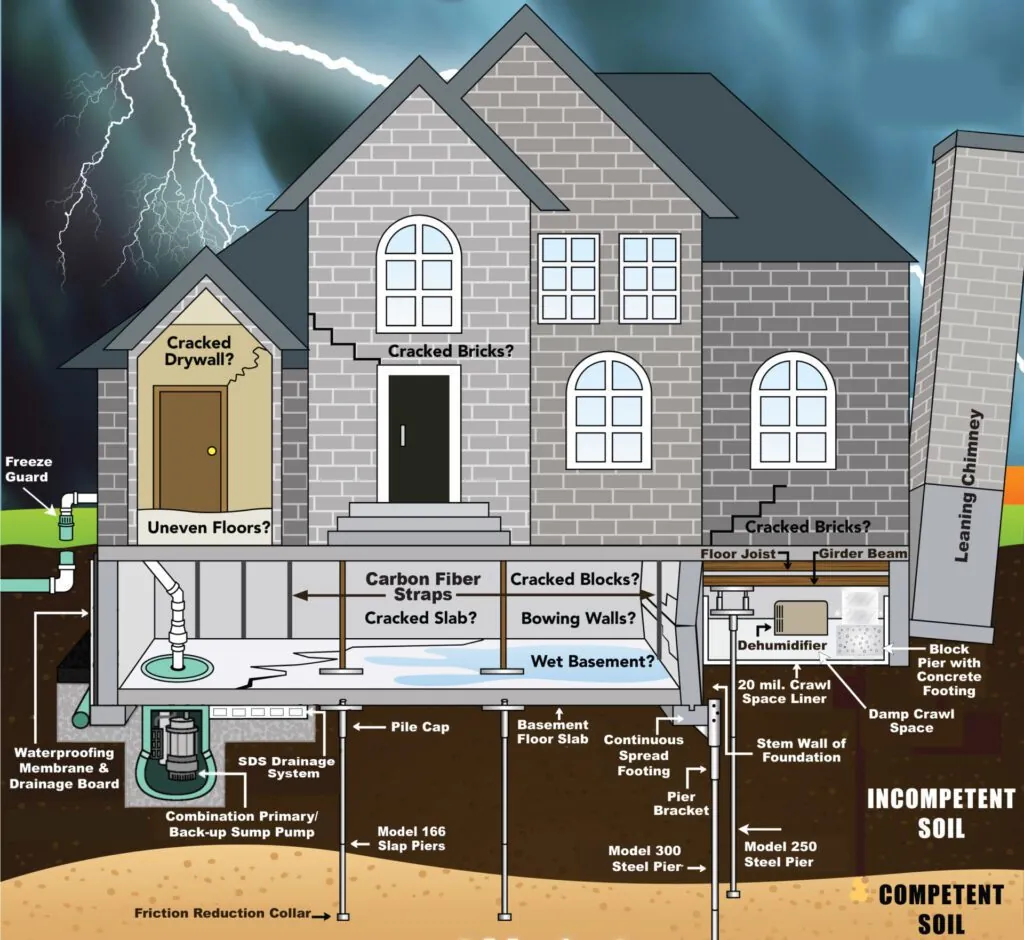 How Do I Know if My Yorktown Foundation is Failing?
Water seepage is the main culprit for foundation failure. When heavy rainfall comes, the soil underneath your house will expand. When it is hot and dry in the summer, the soil will shrink. This moisture imbalance in the soil will eventually lead to shifting in your foundation and cause serious issues to the structure of your home.
When you hire AMC911 Crawl Space & Foundation Repair, we will inspect the interior, exterior, and crawl space of your home for signs of water damage that indicate you need a foundation repair.
If any signs are present in your home, it is wise to get your foundation repaired immediately. Putting off repairs can lead to further damage and higher costs. Don't hesitate to call AMC911 Crawl Space & Foundation Repair today if you are concerned about your foundation. We will give you a free inspection and estimate, offering you the best solution possible for your Yorktown, VA home.
Waterproofing Services in Yorktown, VA
To protect your home and basement to the best of your ability, one of the best things you can do is have a waterproofing system installed. Flooded basements are all too common in Yorktown homes, so don't let yours become one of them! AMC911 Crawl Space & Foundation Repair can provide you with various different types of waterproofing systems and help you to choose which one would be best for your home.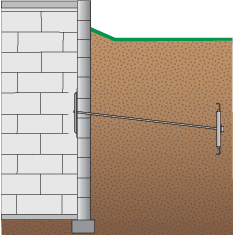 Additional Services We Offer in Yorktown

Concrete Repair
Do you have a cracked porch or uneven sidewalk? Not only are these issues unappealing in appearance, but they can be a tripping hazard for your household and guests. AMC911 Crawl Space & Foundation Repair specializes in polyfoam slab jacking, which is a method that we use to repair concrete such as sidewalks, porches, driveways, and garage floors.
Masonry Services
At AMC911 Crawl Space & Foundation Repair, not only are we experts in the repair, but we are skilled craftsmen as well. We pride ourselves in our masonry work, and build beautiful custom chimneys, fireplaces, patio bars and more! Call us for any custom stone masonry work, installment, or repair.
Flood Vents
Hurricanes can have a major impact on homes in Yorktown, VA.  You can protect yourself against water damage by investing in a flood vent through AMC911 Crawl Space & Foundation Repair. Our quality flood vents will protect your crawl space and foundation from water and debris. As soon as the vent detects water, it lifts the internal float. This unlatches the vent, then opens the door to release water.
Don't hesitate to call AMC911 Crawl Space & Foundation Repair for any needs you may have concerning foundation repair, waterproofing systems, concrete repair, masonry, flood vents, and more. We are here to help you!