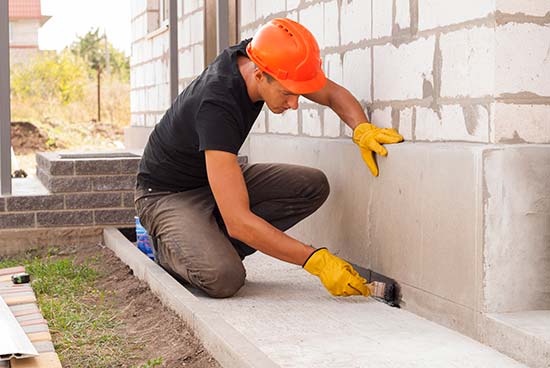 Why Should Homeowners Waterproof Their Homes?
Water-related issues can cause severe damage to a foundation. Therefore, correcting them as soon as they're spotted is essential for a healthy foundation and a healthy home.
AMC911 Waterproofing Solutions in Yorktown, VA
Our Waterproofing Solutions include:
AMC911 offers various foundation waterproof solutions that will protect your home from damage caused by poor drainage. For more information on our various foundation waterproofing solutions, contact us today.
Crawl Space Waterproofing
Crawl space vapor barriers shield your crawl space from moisture, mold, radon, and unwelcome pests. The overall energy efficiency of your home might even increase thanks to crawl space waterproofing treatments provided by AMC911.
Crawl Space Sump Pump Installation
A sump pump's job is to take water that has been collected in a sump pit and eject it away from the foundation. Contact us today to find out if a sump pump is the right waterproofing solution for your home's crawl space.
French Drain Installation
French drains are constructed from gravel, perforated pipe, and geotextile fabric. Their job is to direct water away from your foundation. French drains are an excellent outdoor drainage solution.
Interior waterproofing – which is our most popular waterproofing option – keeps your foundation dry with very little upkeep. This may be the ideal solution if you're struggling with water issues caused by poor drainage around the foundation.
Exterior waterproofing prevents water accumulation around the foundation. This shields your property against structural deterioration, mold and mildew, and other hazards. Contact us today for more information.
Free Inspection and Estimate In Yorktown, VA
AMC911 offers free foundation waterproofing inspections in and around Yorktown, Virginia. Call us today for a free consultation, and we will help you through this process without any hassle or stress.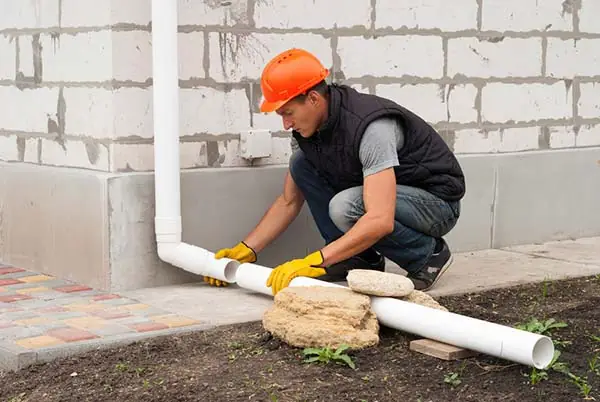 AMC911 offers top-notch foundation repair services, such as foundation settlement repair, bowing wall repair, concrete leveling, and more for homeowners in Yorktown, VA.
You can create a safe and healthy crawl space environment with the help of our crawl space repair services in Yorktown, VA. Contact AMC911 today for more information.
Your home's masonry ages due to exposure to weather conditions like sun, rain, snow, and wind. This is the reason why masonry needs regular maintenance and repair, when necessary. Contact AMC911 immediately to schedule a free evaluation.
AMC911 Service Area for Crawl Space Repair, Foundation Repair, Masonry Repair & Waterproofing
For the past 30 years, AMC911 Crawl Space & Foundation Repair has helped countless homeowners with foundation waterproofing solutions. We have decades of experience and are aware of the primary issues that lead to water intrusion. Thanks to our tested waterproofing techniques, your home will remain safe and dry for years to come.
Contact AMC911 for Waterproofing in Yorktown, VA
We exclusively work with the best tools available, produced by the market leader in foundation waterproofing products. To start your free inspection in Yorktown, VA, get in touch with us right away.