Refining Homes Across The 7 Cities
Is your house talking or making a 911 call? Here, we'll discuss why stone and brick restoration is critical to maintaining the health of your home or commercial building. Repointing by AMC911 will accomplish two things… The improved structural integrity of your home or business as well as wildly improved curb appeal. Professional brick pointing by AMC911 is vital for your structure, your foundation, and for lending a polished look. That's what most of us call "a win-win!"
We've been rejuvenating homes and commercial buildings across Virginia Beach, VA for over 30 years. We offer serious solutions to your masonry needs that are unique to your home or business. We don't offer a "one size fits all" solution to the work we do because we don't look at every job the same.
We look at every job under a lens that is coated with years of foundation repair and masonry experience.
Commercial repointing can be critical to your business' professional look and appeal. If your brick work is unsightly, your home or business will lend an unpolished look.
What is Brick Restoration and Why is it Important?
Over time, weathering and erosion can take a nasty toll on brick buildings, resulting in unattractive cracks in brick and mortar, brick spalling or flaking, fading colors, and even structural instability. This not only detracts from your home's appearance but also poses serious safety risks to you and your family, and that's just not cool on any level. Proper restoration of your home or building's brick and mortar should be done every 25 years on average.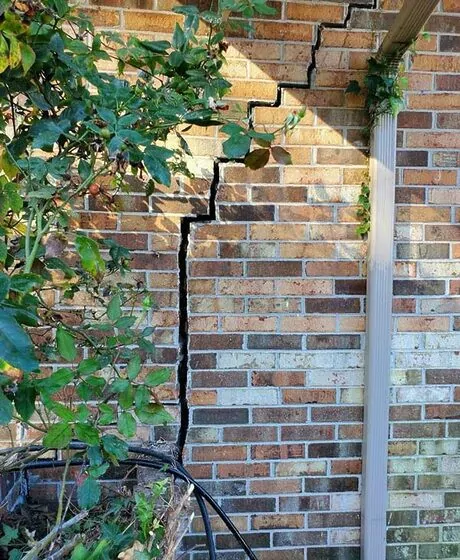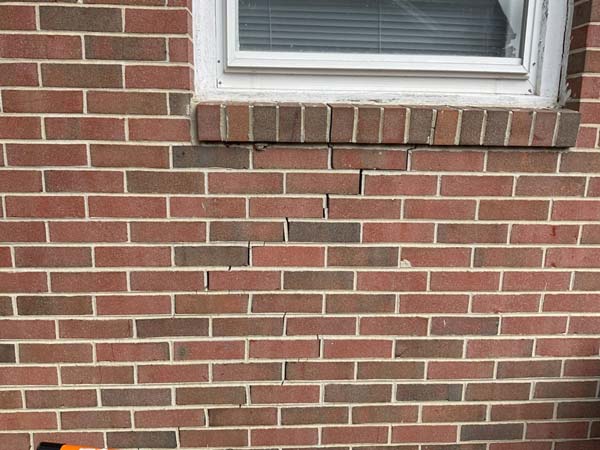 Why Do Bricks and Mortar Crack?
What is Brick Repointing?
Brick repointing is sometimes crossed with "tuckpointing" or simply, "pointing." Brick pointing is the process of repairing and renewing the mortar joints between bricks or stones in a masonry wall. Mortar is the material that holds the bricks together and acts as a sealing agent to prevent water from entering the building. Over time, the mortar can deteriorate due to harsh weathering, erosion, and age… All of this weakens the structure of the wall and creates gaps and cracks that allow water to find its pesky way in. And when there's water intrusion, there's problems!
The repointing process involves removing the deteriorated mortar and replacing it with fresh mortar. This is done by carefully chiseling or grinding out the old mortar to a suitable depth without damaging the surrounding bricks. Then new mortar is applied in the void using specialized tools. The new mortar is always matched to the original mortar color and texture to create a seamless, unified finish that blends in with the surrounding masonry.
Repointing is a vital step in maintaining brick homes and buildings. Without it, your home will face water damage and compromised structural integrity. Repointing by AMC911 will also enrich the appearance of your home or building by giving it a clean, crisp, and fresh look.
Brick repointing may not seem complex, but if done incorrectly, it can lead to structural damage to your home or building. Therefore, we recommend keeping repointing off your list of DIY home projects! The grind out process alone is very intricate. If done improperly, you risk putting your entire wall in danger of collapsing. The process of reapplying the mortar is also detailed… Improper application can lead to structural damage.
How Often Should I Have My House / Brick Repointed?
Across Virginia Beach, VA, brick homes and buildings are subject to fluctuating weather changes and erosion caused from the water that we are surrounded by. On average, most homes here will need to be repointed every 25 years.
How Do I Know If My House Needs Repointing?
Most homes need to be repointed every 20-30 years. The most common signs your home needs a refresh on your brick are the following:
Cracks in the mortar joints
Over time, mortar joints can crack due to weather, erosion, and foundation settlement.
Loose mortar is usually caused by water or moisture damage. In a nutshell, water will weaken mortar and cause it to crumble and fall out… No bueno.
If you notice water stains on interior walls of your home that are near brick walls, it could be a sign that water is making its way through cracks in your mortar. If the mortar is aging, it is not lending you an effective seal against moisture and that can lead to all sorts of problems.
Spalling on bricks or cinder blocks
Spalling occurs when water is trapped and then released from the brick wall during the freeze-thaw cycle. This causes a chipped off, pock-marked appearance of the brick or concrete. In severe cases, the rebar is exposed.
Uneven or patchy, bulging brickwork
Uneven bricks could be a sign that your mortar is deteriorating and not properly holding the bricks in place.
Age of your home or building
If your home is more than 50 years old and has never had repointing done, it's likely the mortar is deteriorating and needs to be replaced.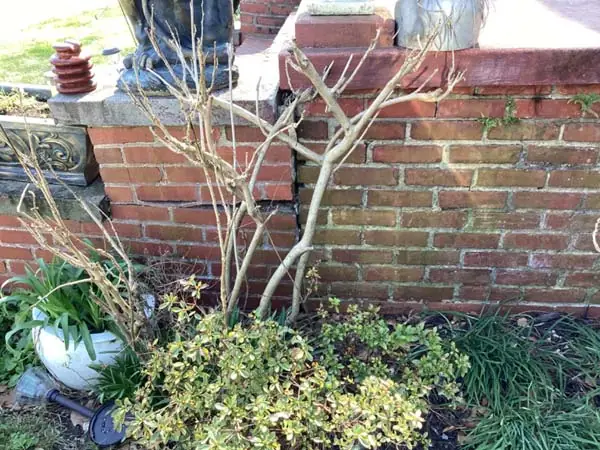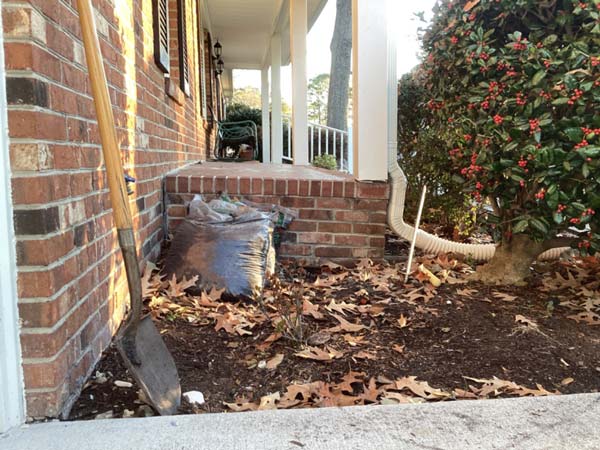 Restoration Services by AMC911
Brick Repointing: Brick repointing is imperative to the overall health of your brick home or commercial building. If you have cracks of any size in your brick or mortar, it should be addressed before it gets worse.
Brick & Concrete Waterproofing: Brick waterproofing is the process of applying a water-resistant coating or sealer to the surface of bricks or concrete to prevent water from penetrating through it. It's a common practice in construction and masonry to protect brick walls and chimneys because they are exposed to the elements. The process of brick waterproofing involves cleaning the brick surface to remove any dirt, dust, or debris that could interfere with the effectiveness of the waterproofing agent. Then, a water-resistant coating or sealant is applied to the surface of the bricks, which helps repel water and prevent it from penetrating the brickwork. There are various types of waterproofing products available for brick surfaces, including silicone-based sealers, epoxy coatings, and acrylic sealants.
Brick waterproofing is vital for protecting brick structures from water damage, which can cause structural problems and deterioration over time. By waterproofing properly, you can extend the lifespan of your brick or stone work.
Brick & Cinder Block Replacement: The process of brick and cinder block replacement typically involves removing the damaged bricks or blocks, preparing the area for the new ones, and then installing the new bricks or blocks using mortar.
Concrete restoration: Concrete restoration is typically performed on buildings, bridges, parking garages, roads, and other structures that have suffered from various forms of damage or deterioration such as spalling or corrosion. The process of concrete restoration is technical and difficult… It involves many steps including the following:
Evaluation by a Class A Licensed Contractor experienced in foundation repair to evaluate the extent of damage and engineer a solution for restoration

Cleaning of the concrete surface 

Repair to any structural cracks

Replacement of any exposed rebar

Application of protective coatings and sealers
We are Class A contractors and Better Business Bureau Torch Award Winners (with an A+ rating). We have over 30 years of experience, are fully insured, and all of our work is done with our highly trained in-house crews. Our solutions come with parts and labor warranties to give you added peace of mind. Let AMC911 Crawl Space and Foundation Repair restore the structural integrity of your home today.