Are you ready for proven waterproofing solutions that will keep your home permanently dry? Hundreds of Virginia homeowners have experienced basement leaks and crawl space flooding that seems unmanageable. DIY fixes aren't cutting it, and it is only a matter of time before your crack fill solution wears off.
For home and business owners in Virginia Beach and Hampton Roads, water entry is an issue that needs to be dealt with by a professional. AMC911 Crawl Space & Foundation Repair has been the most reliable source for drainage solutions for the past 30 years. We have extensive industry experience and understand the major issues that lie behind water intrusion. Our proven waterproofing methods will leave your home clean, safe, and perfectly dry for years to come.
We know that it's hard to choose a waterproofing company. That's why we offer free, no-obligation inspections and estimates and a Life of the House Warranty. Call us today for a free consultation, and let us help you walk through this process without hassle or stress.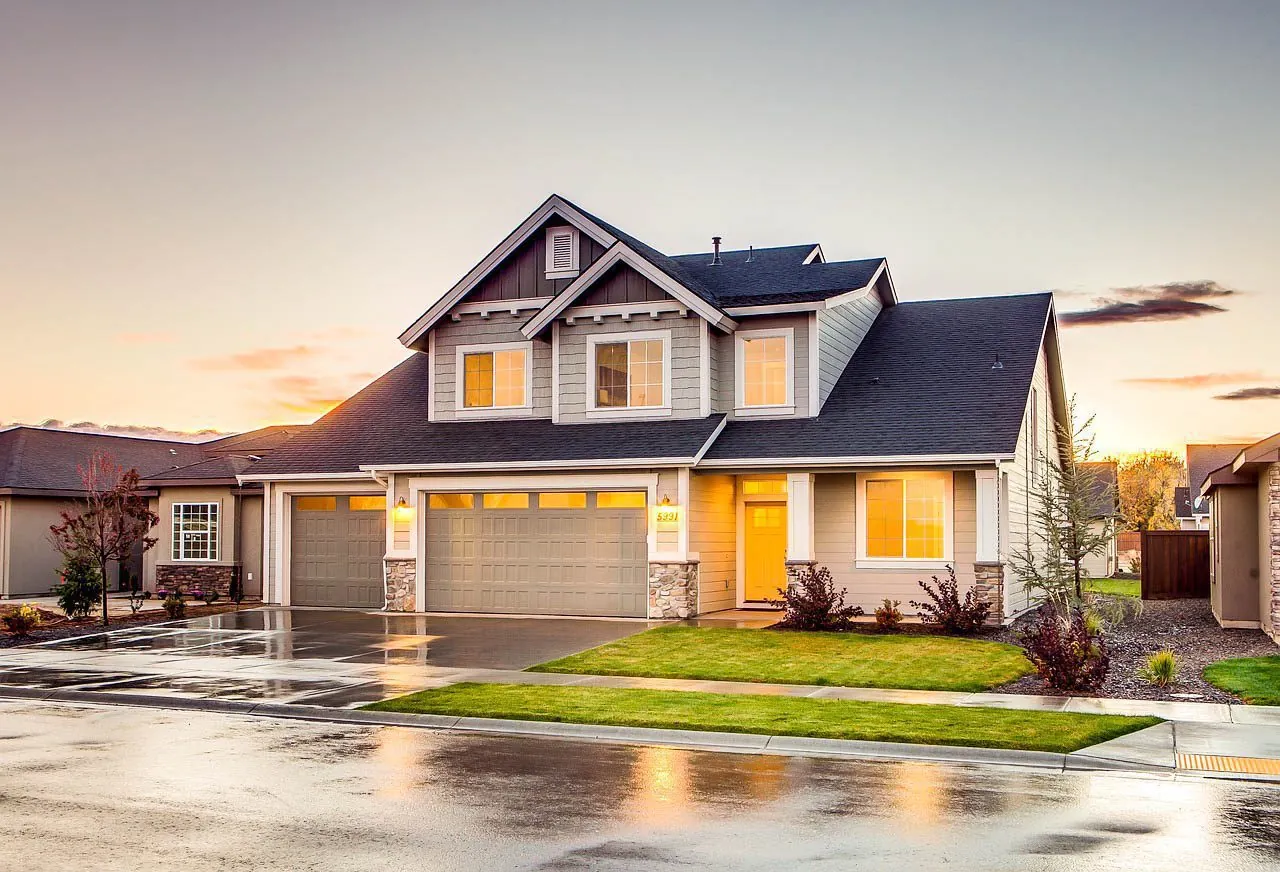 Which Waterproofing Method is Right for Me?
Our company has a professional and experienced team of employees that specializes in basement waterproofing and surface drainage. With our many years of experience and top-quality products, we can provide you with the best service. AMC911 Crawl Space & Foundation Repair offers several expert solutions for water problems in Virginia, including:
Interior Waterproofing
As our most popular waterproofing solution, interior waterproofing efficiently keeps your basement dry with very little maintenance. The perforated drain pipe connects to a sump pump system that sends collected water out of the home. If you have water consistently entering your basement, this could be the perfect solution for you.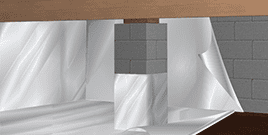 Crawl Space Encapsulation
Crawl space vapor barriers will protect your home against moisture, mold, radon, and unwanted pests. Our crawl space encapsulation techniques will provide a clean storage environment in your crawl space and increase the overall energy efficiency of your home.
Sump Pumps
Our industry-leading ECP sump pumps are extremely energy efficient and can pump up to 5,000 gallons of water per hour. These sump pumps will pump the water away from the basement to keep your basement dry. The battery backup sump pumps will ensure that your sump pump will work even if you have a power outage.
Crack Injection Repair
Do you have cracks in your basement that are causing water to seep through? We can use epoxy crack injection to weld your concrete cracks back together. The bond that epoxy creates becomes stronger than the basement walls themselves. Epoxy products also have the inherent ability to fill even the smallest of wall cracks.
Exterior Waterproofing
Exterior waterproofing is extremely important, as it stops water from collecting around the foundation where it can cause the most problems. By installing an exterior waterproofing system, you will protect your home from structural damage, mold growth, and other hazards.
Surface Drainage/Water Collection
We provide ECP™ stormwater management solutions for every environment and need, with superior quality drainage products for a wide variety of residential and non-residential applications. The product line includes a range of trench and channel drains, conventional drains, catch basins, grates, and water discharge emitters.
Flood Vents
If you are located in a floodplain, the Smart Vent flood vent is the waterproofing solution for you. If the vent senses flood water, it lifts the internal floats, unlatches the door, and allows water and debris to escape. This equalizes the pressure on either side of the wall, effectively protecting your foundation.
Gutters
Our gutter systems direct the flow of water away from your roof, protecting your foundation from water damage. Properly installed gutters also guard your basement and crawl space from unwanted insects and pests. AMC911 Crawl Space & Foundation Repair offers gutter installation, maintenance, and repair to protect your home from water intrusion in the Virginia Beach area.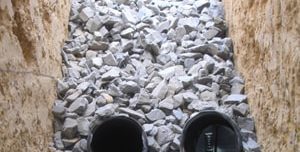 French Drains
French drains can be made of drain tiles, gravel, and geotextile fabric to ensure that water flows away from your foundation. This is a great outdoor drainage solution.
Why Every Virginia Homeowner Should Waterproof Their Home
Water seepage can cause you to lose living space and permanently damage your furniture and personal belongings. Another issue that arises from water problems is the growth of mold and mildew, which can cause you and your family to have health and respiratory issues. Water problems also invite insects and pests to enter your home. It is important to have your water leaks taken care of right away before they get worse. Some of the most common water problems are:
Flooded basements
Damp and humid crawl spaces
Standing water in the yard
Leaky basement walls
Fireplace leaks
Ruined furniture
Wet carpet
Mold and mildew growth
Musty odors
Rotting wood
We use only the best equipment in the industry, manufactured by the leader in basement waterproofing products. Contact us today to get started with your free estimate. We look forward to working with you!