Basement and Crawl Space Moisture Control Solutions Serving Hampton Roads and Northern Virginia
As your home settles, the foundation can crack which can allow heavy rains to seep into window wells and around your home's foundation. When this happens, water can cover your basement floor and ruin everything in its path. However, in the majority of cases, you will not see the water at all! These leaks can be dangerous because there is the potential for mold, mildew, and structural risk.
Atlas Master Companies Can Help
For the past 16 years, AMC911 Crawl Space & Foundation Repair has provided basement waterproofing solutions, along with crawl space waterproofing and structural repairs throughout the Hampton Roads and Northern Virginia area. A dry basement and crawl space protect your home and property investment. It prevents the growth of mold and mildew which can cause or aggravate respiratory problems. Taking these preventive measures can also keep your home safe from water-related electrical hazards. We stop small leaks that will grow into structural and health hazards.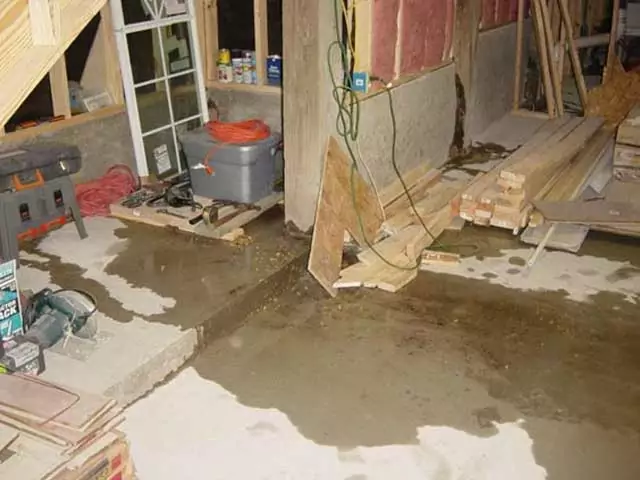 Problems to look for:
Damp spots on the walls
Cracked walls and floors
Mold or mildew
White chalky substance on walls (mineral deposits)
Rust on appliances or furniture
Musty odor
Dry rot (brownish-black fungus growth on walls)
Peeling paint
Warped paneling
Basement wall condensation
Keep Your Home or Business Dry
Contact the waterproofing professionals at AMC911 Crawl Space & Foundation Repair today if you have a wet or humid basement or crawl space. We will make sure that your home or office is dry, safe, and comfortable. We can help protect your belongings and the health of your family or employees. Give us a call, we look forward to helping you in Northern Virginia and the Hampton Roads area with all of your waterproofing needs.