Brick Repair - Brick Repointing And Tuckpointing - Virginia Beach, VA
Brick and mortar, because they're exposed to the elements 24/7, will eventually deteriorate and need to be repaired or replaced. Here at AMC911, we've been repairing brick chimneys, fireplaces, porches, steps, and more for Virginia Beach, VA homeowners since 1993.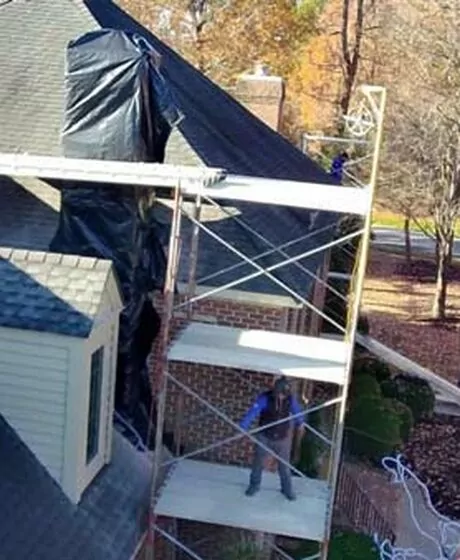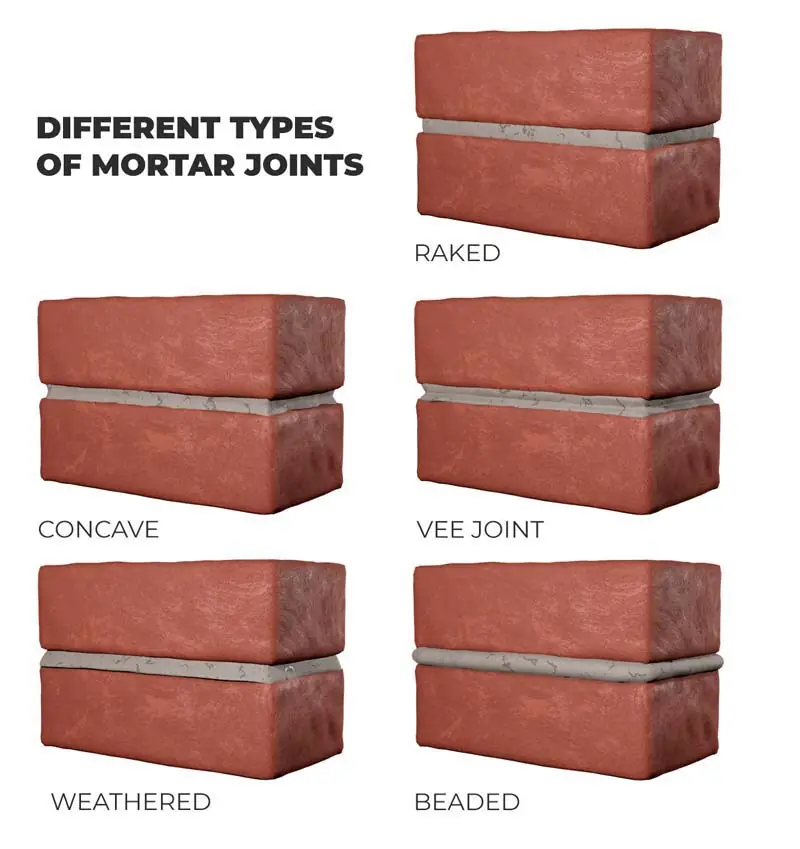 Contact AMC911 Today To Schedule A Free Brick Evaluation
If your brick structure has seen its better days, contact us today to schedule a free evaluation and get a brick repair estimate.
What Is Brick Repointing?
Brick repointing means removing old mortar and then replacing it with new mortar. This is done periodically because mortar doesn't last forever. Because it's exposed to the elements 24/7, mortar eventually deteriorates and needs to be replaced. Bricks also don't last forever. However, they almost always last longer than mortar.
There are various types of mortar joints. The one selected depends on the desired aesthetic.
Repointing Is Not The Same As Tuckpointing
Although many people use these terms interchangeably, repointing is not the same as tuckpointing. Here's the difference between them:
As mentioned above, brick repointing means removing and replacing the old mortar. Since mortar doesn't last forever, this needs to be done from time to time. 
Tuckpointing is a cosmetic procedure designed to make the mortar joints look thinner. Tuckpointing usually does involve some repointing, but tuckpointing's ultimate goal is an improved aesthetic.
The illusion of a thinner mortar joint is achieved by using two different colors of mortar, one to match the color of the brick and another lighter color to create the appearance of a thin mortar joint. Watch this video to understand the process.
Why Does Mortar Deteriorate?
Mortar deteriorates for various reasons, including:
Common Problems With Brick
Brick, like mortar, doesn't last forever. Eventually, it will start to crack, peel, crumble, or disintegrate in some other way. Excess moisture can cause problems with brick earlier than usual due to mold growth, moss, etc. Of course, there are also problems related to simple wear and tear. These are impossible to avoid.
Signs You Need Brick Repointing
Signs the mortar joints need repointing include the following:
The mortar joints are crumbling, flaking, cracked, loose, have water stains, etc.
The bricks themselves are damaged in some way
There are visible gaps between the bricks and the mortar joints
The inside wall where the bricks are located is damp. This is a sign water has infiltrated through the bricks.
Contact Us Today To Schedule A Free Brick Evaluation
Does your brick need a facelift? If so, contact AMC911 today and schedule a free brick inspection and receive an estimate for brick repointing or tuckpointing. We've been helping home and business owners with brick and masonry repair since . You'll be in good hands!