Protect Your Home From Water Damage With a French Drain
Are you struggling with a soggy yard? French drains are an excellent solution if you have water in your yard that needs to drain. We can install your French drain system quickly and efficiently and keep it hidden from view so it won't disrupt your property or landscaping.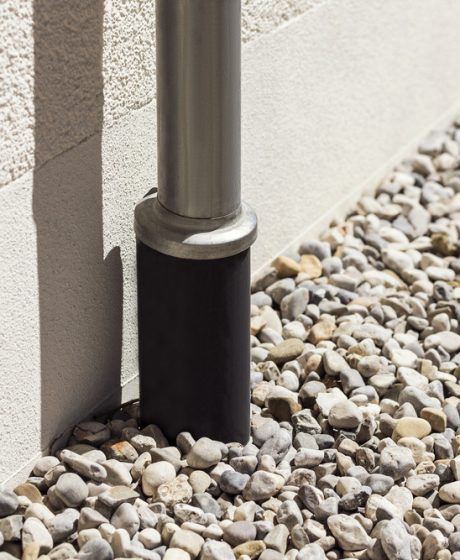 A French drain is a way to carry water away from one location and toward another.
For example, homeowners install a French drain to carry water away from their home's foundation so it can't saturate the soil around the foundation and cause structural damage.
How Does A French Drain Work?​
French drains were traditionally nothing more than a ditch filled with gravel. Today, French drains are more complex systems that include drain tiles to ensure water flows away from your foundation. Gravel is placed in the drain to provide a path for the water to follow. Geotextile fabric can also be used to help with filtration. 
Water Build-Up Can Be Dangerous
Excess water can build up around your home and create pressure against your foundation walls, which can cause serious foundation cracks, water leakage into your basement, and bowing basement walls. Proper French drain installation can keep your home safe and dry for years.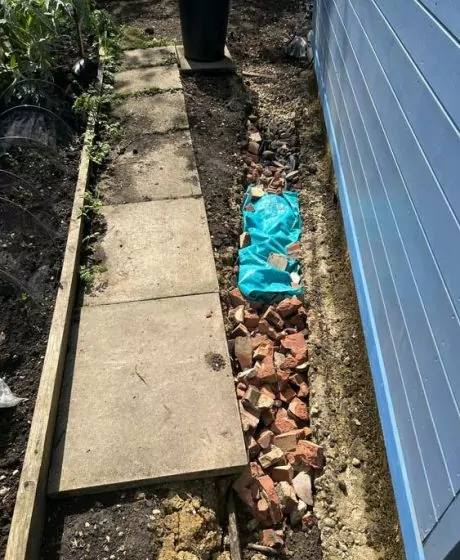 Protect Your Virginia Beach Home With A French Drain
French drain systems can be paired with other waterproofing products, such as sump pump systems to improve your home's drainage and keep it safe from water damage.
AMC911 Crawl Space and Foundation Repair has a team of experienced waterproofing specialists who can install a French drain system for you in no time. Our French drain installation team is professional, timely, and courteous.
AMC911 Serves the Entire Hampton Roads Area
AMC911 Crawl Space and Foundation Repair are Class A contractors and Better Business Bureau Torch Award Winners (with an A+ rating). We have over 25 years of experience, are fully insured, and all our work is done with our highly trained in-house crews. Our solutions come with parts and labor warranties to give you added peace of mind. Let AMC911 Crawl Space and Foundation Repair restore the structural integrity of your home today.
What Our Customers Are Saying