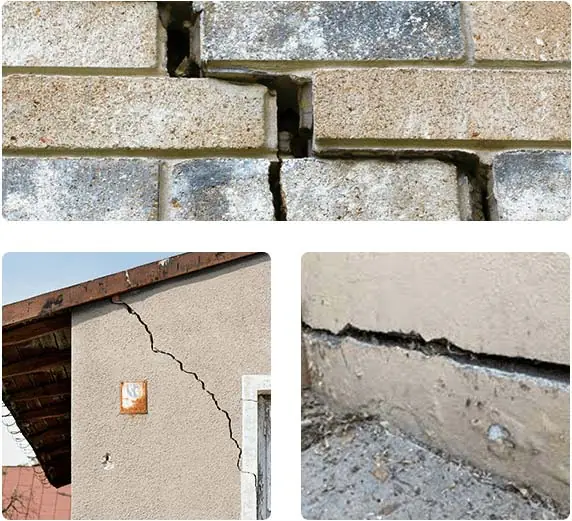 Common Signs You Might Need Foundation Repair In York, VA
Foundation Inspection and Repair Estimate In York, VA
If you've noticed one or more of the above problems – or even something not mentioned here – contact us today and we'll come out for a foundation inspection. Once we determine the cause of the problem we'll be able to suggest the best repair solution and give you a cost estimate.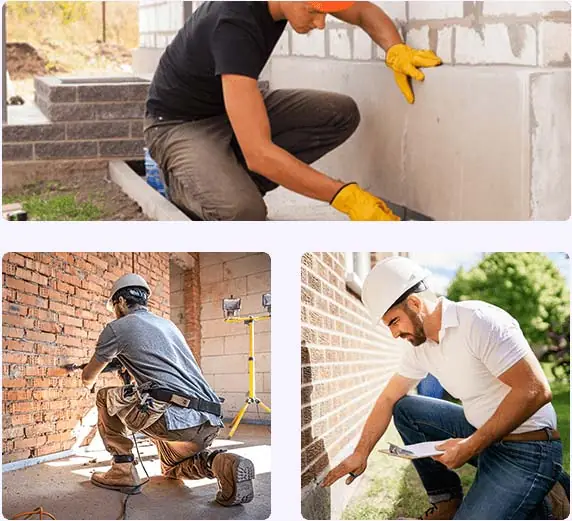 Foundation Repair Services in York, VA
Foundation problems won't go away. They will worsen over time and cost more to repair if you wait. Our foundation repair services include using push and helical piers to lift and level settled foundations and carbon fiber straps to repair bowed and cracked basement walls.
Uneven sidewalks, driveways, patios, etc., are a trip hazard and a liability. If someone trips and falls, you could find yourself facing an unpleasant lawsuit. Fortunately, most uneven concrete slabs don't need to be dug up and replaced. They can be lifted and leveled in just a few hours.
If you want a dry basement, you'll need to prevent water from building up in the soil around the foundation. Our basement waterproofing solutions will turn your damp, uninviting basement into a livable area.
Crawl space encapsulation ensures your home's crawl space stays clean and dry. The floor and the walls are covered with a thick plastic vapor barrier. This seals off the crawl space from the dirt floor. Some homeowners also install a dehumidifier in the crawl space. An encapsulated crawl space with a dehumidifier can be used to store things like holiday decorations, tools, etc.