A crawl space is defined by Wikipedia as "an unoccupied, unfinished, narrow space within a building between the ground and the first floor." Most crawl spaces across Hampton Roads are typically only large enough to crawl around in.
Maintaining your crawl space is vital to the overall health of your home and your family.
A crawl space supports the entire structure of your home and it affects the air you breathe. It's important to keep it rid of water issues, mold, wood rot, and critters. All of those pesky problems will contribute to sagging floors, damaged wooden floors, and overall weakened structural integrity over time. Left untreated, foundation failure can depreciate your home up to 20% per recent market studies.
What is certain is your crawl space will never be cheaper to fix than it is right now.
With the right advice from a professional that specializes in foundation and crawl space repair, you can be safely on your way to better living. After all, foundation problems don't get better with time, but they do get better with AMC911.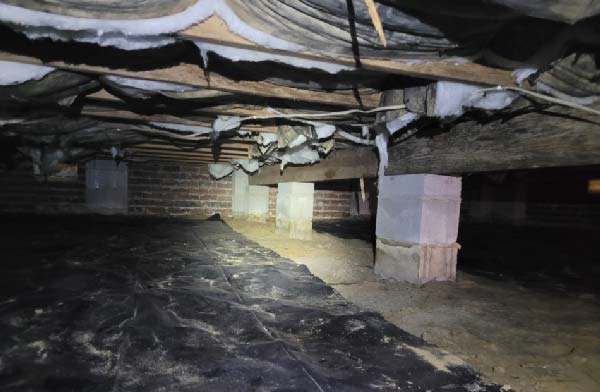 What Is a Crawl Space Jack?
A crawl space jack is also sometimes referred to as a "screw jack."
Traditional crawl space jacks provide a cost-effective way to fix bouncy, bowing floors. They are most often adjustable and easily installed by a licensed professional.
When it comes to foundation and crawl space repair, it's important to remember though that not all products and solutions are created equal. At AMC911, we offer a crawl space pier that's a cut above your run-of-the-mill crawl space jack.
Traditional Screw Jack Features: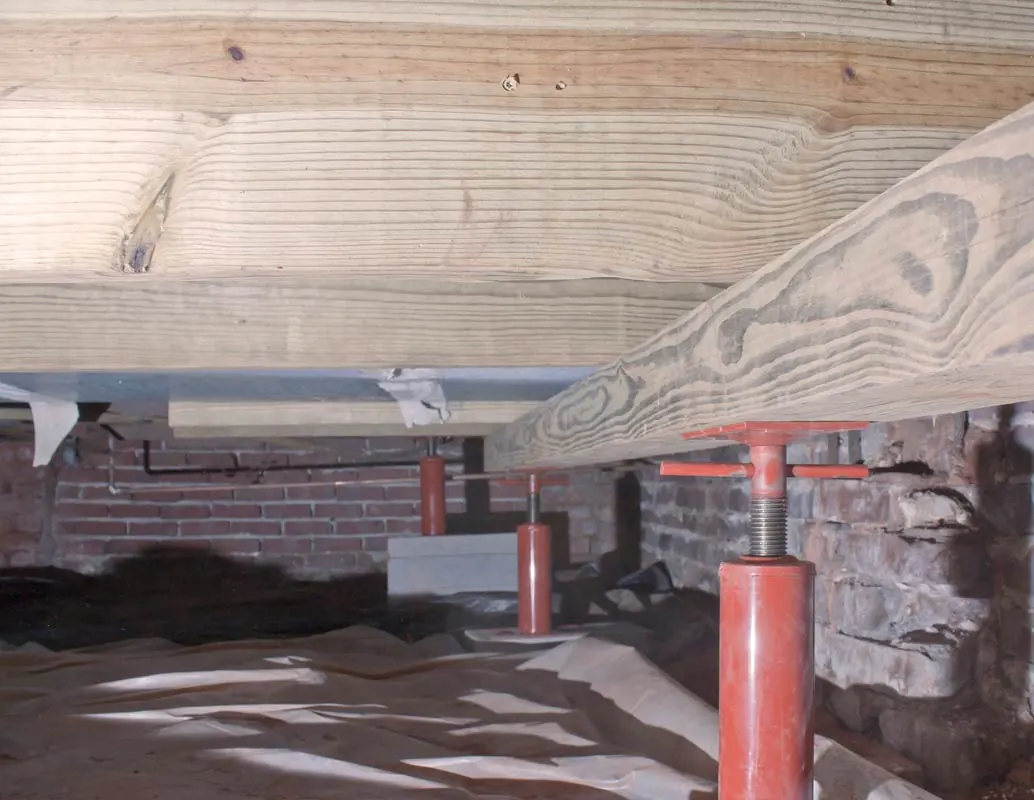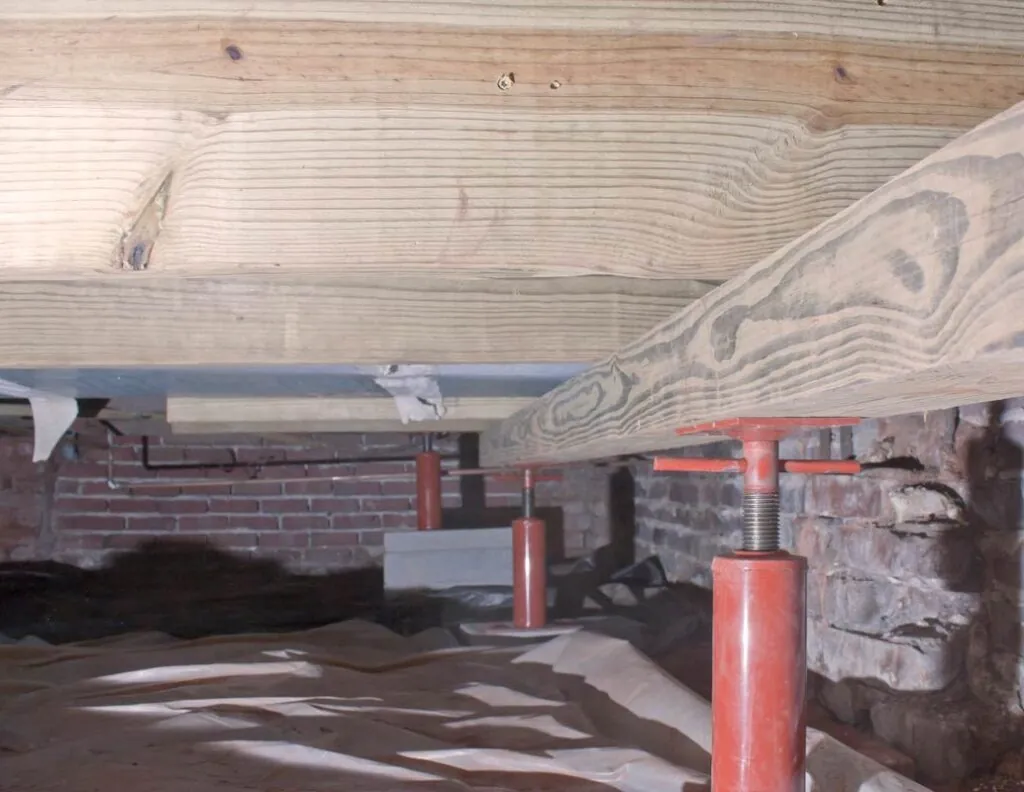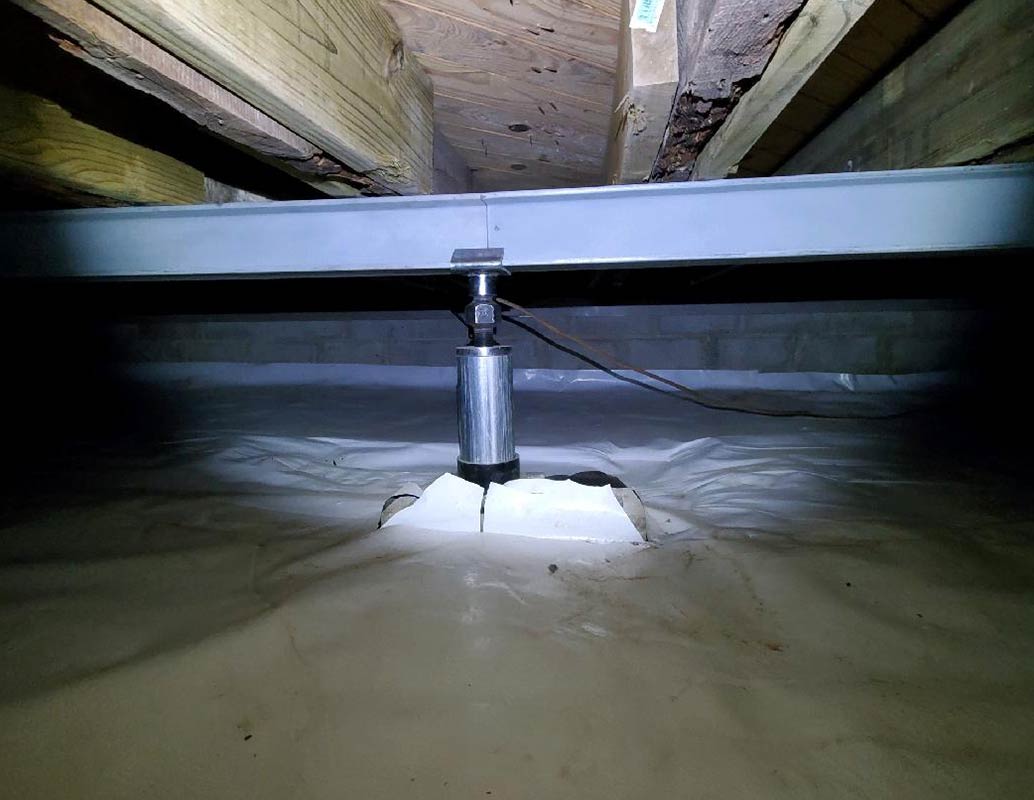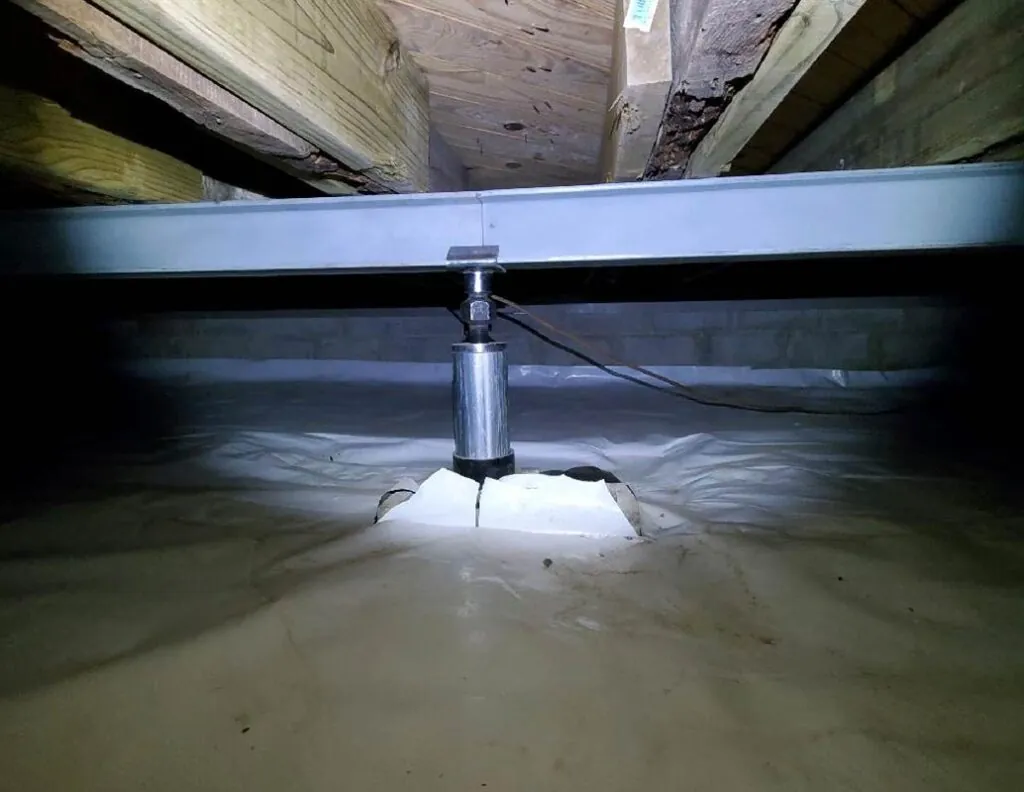 It's no secret our crawl space pier is much stronger than his feeble brother, the traditional screw jack. Our steel crawl space pier is constructed of quadruple galvanized, thick wall steel made right here in the USA by a top-rated manufacturer.
Our crawl space piers provide support to sagging floors above your crawl space and they help remove the bouncing or squeaking caused by inadequate support. Our crawl space pier is designed to stabilize and provide lift. It's fully adjustable and can be progressively tightened to lift floors back to a more level state.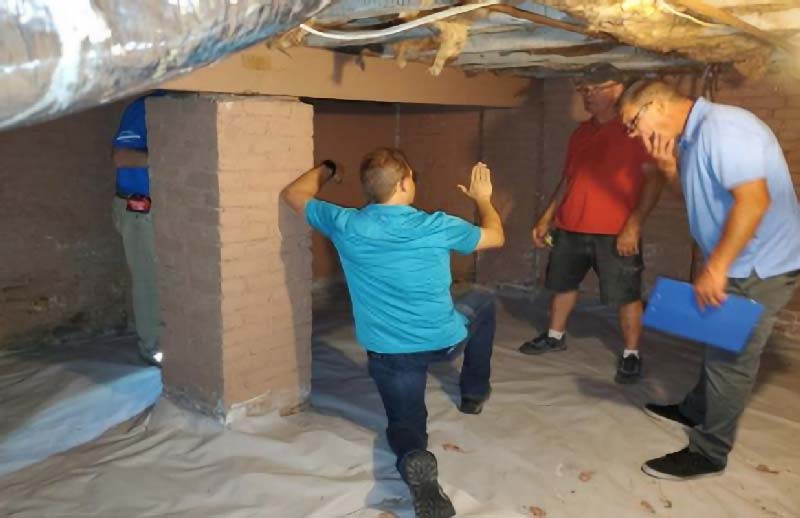 AMC911 crawl space pier installation in a nutshell: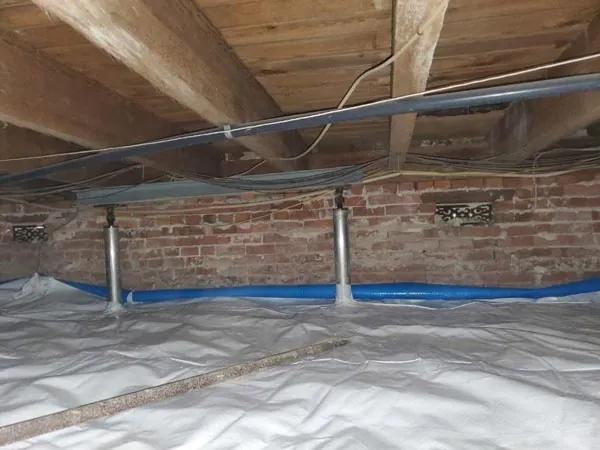 When do you need a Crawl Space Jack?
Having your crawl space inspected should be a regular item on your home health to-do list. It should be inspected as often as your roof, your gutters, your attic, etc… That's exactly how important it is!
If your floors are uneven or sloping, or if they are sagging or bowing, your home may need to be leveled. If you see floor and wall gaps or experience stuck windows and doors, you might need crawl space jacks. Whatever the symptom, it's important to have it diagnosed by a Class A Contractor that specializes in structural repair before the problem gets worse. Our team will assist you in diagnosing the cause of your problems and advise on what we can do to provide you a permanent solution.
Are Crawl Space Jacks permanent?
Crawl space jacks can last 5 to 100 years depending on the type of hardware and material used to create them. At AMC911, our crawl space piers offer you your best shot at a permanent solution to foundation settlement.
How much do Crawl Space Jacks cost?
It's never been cheaper to fix your crawl space than it is right now.
It's never been cheaper to fix your crawl space than it is right now. In fact, if you wait to fix your sagging floor, it could mean a rippled damage effect to other structural members of your home. Most crawl space pier installations at AMC911 start at around $5k. Excavation and labor account for a good portion of the project cost as it's not easy or oftentimes safe to maneuver in a crawl space.
If your project requires any portion of rotted wooden girder beam to be removed and replaced with the installation of the crawl space pier, the cost could be impacted.
Our foundation repair services
AMC911 offers a number of foundation repair products and solutions tailored to meet your home's specific health needs. Not all foundation products are created equal, but AMC911 has access to industry-leading steel products that are made right here in America and tested to International Construction Code standards. Our foundation products are not only top-rated, but so is the design solution and installation that comes along with them.
We serve the following areas: Virginia Beach, Norfolk, Chesapeake, and the surrounding Hampton Roads areas.
Contact us today and schedule a free, no hassle assessment on your crawl space needs. You'll save yourself peace of mind knowing that your home may settle, but you don't have to… AMC911 has your back!