Oakton, VA has many beautiful homes. It is as important to AMC911 Crawl Space & Foundation Repair as it is to you to keep them that way. We can provide expert waterproofing and other foundation repairs and flood vents to keep your home looking its best.
A wet basement may seem like a minor nuisance, but, if left untreated, it can lead to foundation damage. Fortunately, there are many warning signs, so we can stop the problem before it can cause structural damage. Some indications of a wet basement include musty odors, mold, water stains, and more.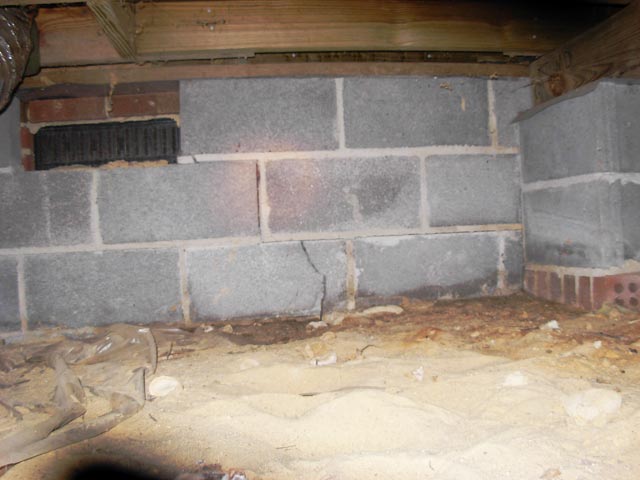 A stable foundation for your home is crucial. We would use Earth Contact Products (ECP) steel or helical piers to strengthen the foundation walls. These products will keep your Oakton home strong, safe, and stable.
Concrete Raising in Oakton, VA
An uneven concrete slab isn't just unsightly, it can be a tripping hazard for your family or guests. AMC911 Crawl Space & Foundation Repair can quickly bring your slab back to its original height without disturbing the rest of your property. Polyurethane foam slab jacking is a product that we've had great success with over the years. The professionals at AMC911 Crawl Space & Foundation Repair can also assist you with 
sinking concrete
 porches or steps. Just like an uneven concrete slab, a step or porch that isn't level can be a tripping hazard. Most times, a skewed porch is due to soil that is settling at an uneven rate. We can raise the steps and fill the void, or sinkhole, that has developed underneath.
Flood Vents in Oakton, VA
You may have not personally experienced flooding in Oakton, VA, but you probably know someone who has. AMC911 Crawl Space & Foundation Repair offers a great product to eliminate flooding water: 
Smart Vent
. When the vent senses flooding, it opens and releases the excess water. Rodents and other pests are unable to enter and the installation only requires digging a few holes. Our professionals proudly install Smart Vents exclusively in the Oakton area.
Why Choose Atlas Masters
We offer many services to the Oakton, VA area. In addition to waterproofing and foundation repair, we provide masonry work, gutters, and insulation installation. We are proud of the service and product we provide to both residential and commercial customers. We'll provide a free inspection, so contact us today.