Heavy rainfall in Reston, VA can lead to flooding and water runoff. The best way that you can protect your home from flooding is to have an adequate waterproofing system installed by AMC911 Crawl Space & Foundation Repair, we offer you the best waterproofing and foundation services in Reston.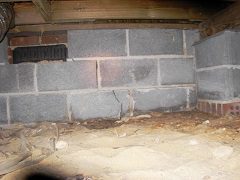 When it comes to foundation repair, AMC911 Crawl Space & Foundation Repair offers homeowners in Reston, VA the best products made by Earth Contact Products (ECP). ECP is the leading manufacturer in today's foundation repair and waterproofing industry. All of our products are covered under warranty. Each product is uniquely designed to handle a specific task.
Waterproofing in Reston, VA
Vienna, VA has many beautiful homes and the team of professionals at AMC911 Crawl Space & Foundation Repair wants to help you keep your home structurally sound and safe for years to come. Foundation failure can happen even to new homes, so homeowners need to keep an eye out for any of the following indications of uneven foundation settlement:
Other Services We Offer in Reston, VA
At AMC911 Crawl Space & Foundation Repair, we not only are experts in waterproofing and foundation repairs, but we also offer concrete repair, flood vents, and masonry services.
Concrete Repair
Sunken and cracked concrete can be caused by soil erosion or shifting soil. Soil-related issues can cause damage to your driveway, porch, garage floor, or any other area of concrete that you have. Uneven concrete can be a tripping hazard for you and your family, and it also decreases the property value of your home.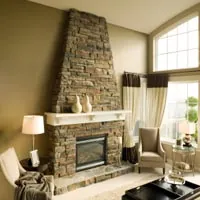 Flood Vents
AMC911 Crawl Space & Foundation Repair recommends Smart Vent flood vents for people living on a flood plain in the Reston, VA area. These flood vents are designed to detect high water, collect it, and drain it away from your foundation.
Masonry Work
AMC911 Crawl Space & Foundation Repair is an expert in building and repairing chimneys, patios, fireplaces, and concrete areas.
Our goal is customer satisfaction, which is why we provide such a wide range of services.
Why Choose Our Company
From foundation repairs to brick fireplace masonry, let AMC911 Crawl Space & Foundation Repair be your professional contractor in Reston, VA. Our team is trained to service all areas of waterproofing, concrete leveling, wet basement repairs, masonry, and foundation repairs. We provide free inspections and estimates to all of our customers. Contact us today to learn more about how we can improve your Reston home.