Foundation Repair in Annandale
Have you noticed foundation or other structural damage in your Annandale home? Foundations can settle over time or because of water buildup around the base of your home.
If you think you are already experiencing signs of foundation damage or settlement, call AMC911 Crawl Space & Foundation Repair today for a free inspection and quote. Our expert team will examine your foundation and come up with the best solution for your needs and budget.
Waterproofing for Annandale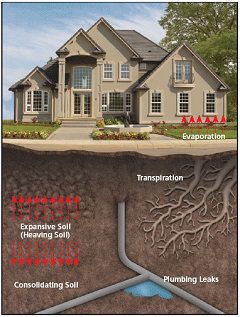 Having a good quality waterproofing system is vital to any Annandale, VA homeowner. With your home adequately waterproofed by AMC911 Crawl Space & Foundation Repair, you won't have to face any of these issues. Our team can install for you a variety of waterproofing systems, which include: interior and exterior drainage, sump pumps, crawl space vapor barriers, surface drainage, and more. Keep your basement and home safe and dry with a waterproofing system from AMC911 Crawl Space & Foundation Repair.
Flood Vents, Gutters, and Insulation in Annandale
We are also available to install flood vents to remove water. This type of system is great if you live in a flood zone. The experts here at AMC911 Crawl Space & Foundation Repair are experienced and qualified to install flood vents in residential and commercial properties.
Our team also offers gutter installation and repair for residents of Annandale, VA, and surrounding areas. If you are looking for spray foam insulation, we provide this service as well.
Concrete Leveling and Crack Repair for Annandale
Is your sidewalk or driveway starting to crack or settle? Our concrete leveling services can get your concrete back to its original state without having to replace it! We use polyfoam slab jacking and slab push piers as our repair methods. No matter what issues are present in your home, our highly trained team will examine the situation and determine the correct repair method for you.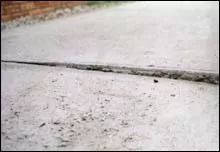 Why Choose Our Company
AMC911 Crawl Space & Foundation Repair is a fully insured, full-service contracting business that is proud of our great reputation. We stand behind our work and strive to stand out from other companies in the Annandale area. We provide basement waterproofing and foundation/concrete repair, but we also have a team of skilled craftsmen who do masonry services. We offer a grand selection of masonry work such as chimney and brick repairs, custom stone fireplaces, patio and outdoor kitchen installation, and more. We also provide free estimates and inspections for any residential or commercial building in Arlington, VA. All of our staff go through intensive training and are extremely familiar with the latest technology and practices in the contracting industry today. Our products are made by the leading manufacturing company in the industry, Earth Contact Products (ECP). For long-lasting, quality work and incredible service, call AMC911 Crawl Space & Foundation Repair today. We look forward to working with you!