Carrollton, VA has much to offer its residents, despite being a fairly small town. What it may be lacking in eateries and other conveniences it makes up for in its location with easy access to Norfolk and Newport News.
Since Carrollton is located at the south end of the St. James River bridge, those that live in the area are familiar with living close to the water. What they don't want, however, is water in the crawl space or around their foundation walls.
If you are having problems with your crawl space, it must be corrected before it gets worse. AMC911 knows how to handle water in the crawl space and many other problems that may be associated with that area of the home.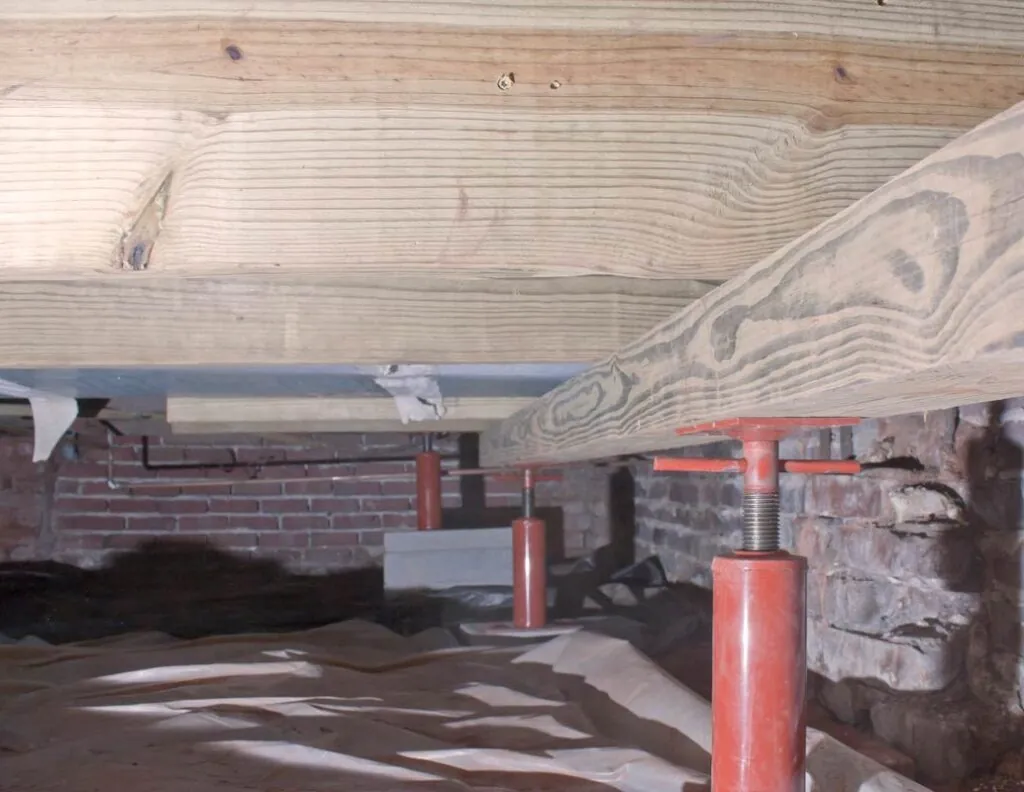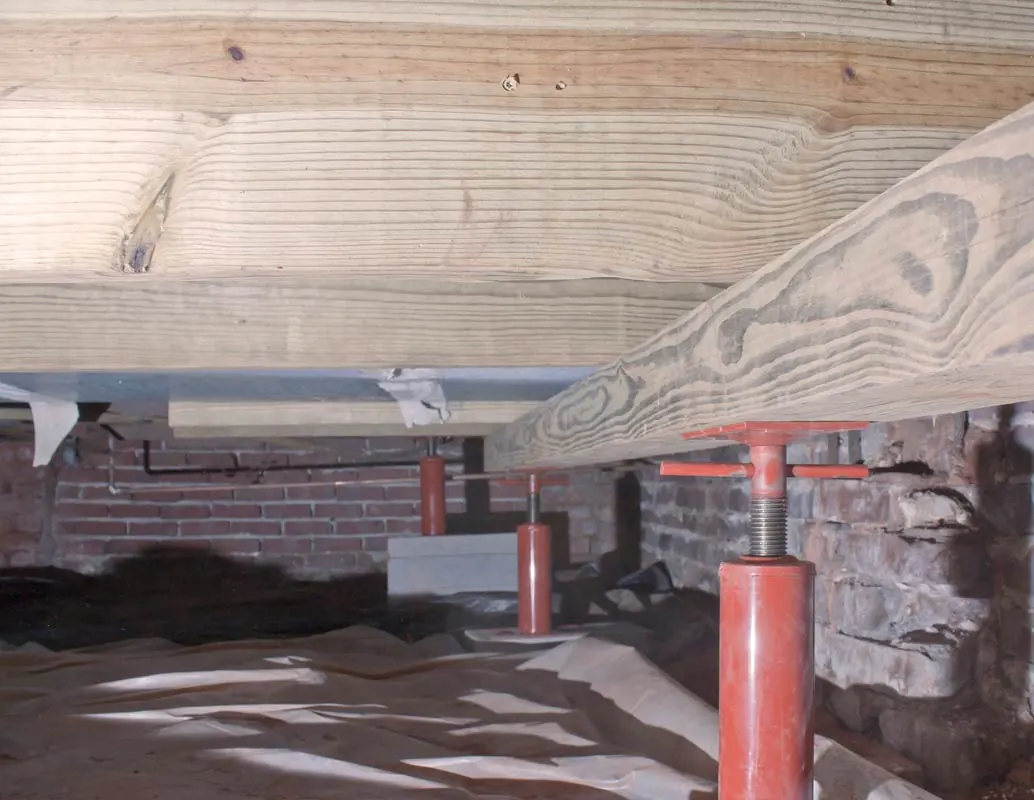 Common Signs Of Crawl Space Problems In Carrollton, VA
Do you know the signs of crawl space problems? If you have a crawl space, they are important to know. Recognizing those signs can alert you to the need to take action. Here are a few signs to consider.
One obvious sign of crawl space problems is for the foundation walls to have signs of moisture. That moisture is typically there because of water-logged soil around the foundation, a problem that must be corrected.
A Sagging or Bouncy Floor Above the Crawl Space
Moisture in the crawl space can eat away at the wood under the floor. As the wood rots, the floor loses support, resulting in a bouncy and/or sagging floor.
A damp and dreary crawl space is the perfect living space for insects. The problem is, if you don't do something about it, the insects will eventually enter your part of the home if they aren't removed.
The moisture in an unencapsulated crawl space can have an effect on the wood under the floor. As the wood changes shape from warping and rotting, it can lead to uneven flooring.
The temperature of your floor can also tip you to a problem with the crawl space. After all, if the crawl space is cold, the floor is going to be cold. After encapsulation, the floor will be much more comfortable for your bare feet.
Pooled Water in the Crawl Space
If there is any standing water in the crawl space, it is an obvious sign of a problem. Although many people think it is normal for water to be in the crawl space, it is actually not normal, regardless of how often it happens.
Why Your Crawl Space Problems Shouldn't Be Ignored
Have you been putting off having a crawl space fixed? If you have, you might want to reconsider your stand. Allowing this problem to continue to occur can lead to even bigger problems, at a bigger cost to fix. Here are some of the things that ignoring the problem could lead to.
A damp crawl space provides the perfect environment for mold growth. Since mold is a type of fungus that is present almost everywhere on Earth, it won't take long before it is growing under your home.
Hot air rises, and as it does, it moves up to the attic and out through vents. In turn, the air in the home that escaped is replaced by pulling it from the crawl space. It is a process that happens all day long, every day.
Insects are likely to be a problem in the damp area of an unencapsulated crawl space. If they are in the crawl space, they are also likely to be in other areas of the home as well.
Rodent droppings are more than a sign of rodents in the area. They can also carry a virus that will make you very sick. That virus can be transmitted through touch or even if you breathe it in.
Since air from the crawl space comes into the home on a regular basis, it can make the home damp. As a result, it will cost more to heat and cool the home.
Have you ever been in a house that had an old smell to it? Your home may have that smell if you have a damp crawl space. The problem is, you might not notice the smell because you live with it.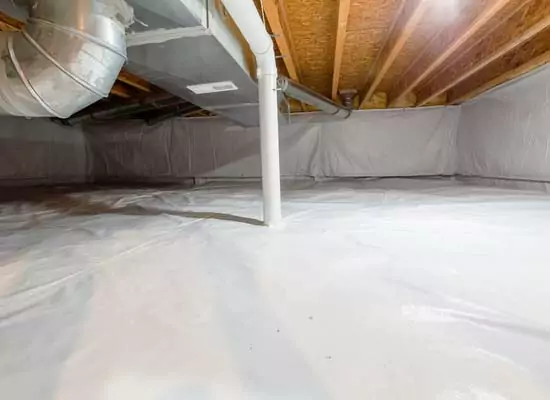 Common Methods For Crawl Space Repair
The process of crawl space encapsulation does not always happen without first fixing the problem that is behind the issues. Here are some of the problems that AMC911 has fixed to make a crawl space suitable for encapsulation.
A problem with standing water in the crawl space can result in other issues, including foundation failure. When there is water in the crawl space or even in the soil around the foundation walls, we will remove it first.
Did you know that it only takes 48 hours for damp insulation to start growing mold? We will replace any old insulation that was in the damp crawl space before encapsulating the area.
A drain tile is sometimes called a French drain. It is a perforated pipe that we install, surrounded by stones so water can filter into the pipe and be directed out of the crawl space or into a sump pit.
Crawl Space Encapsulation
The actual encapsulation process is one that results in a dry and clean crawl space. It may even be possible to use the crawl space for storage after we are finished.
That is because we will wrap the walls and cover the floor with a thick vapor barrier, sealing all of the seams so they are watertight. This also has the added benefit of making the area difficult for pests to enter.
In order to further control the air in the crawl space, we will install a dehumidifier that will handle the entire space, keeping the area under your home dry. This will also keep your home dry and comfortable.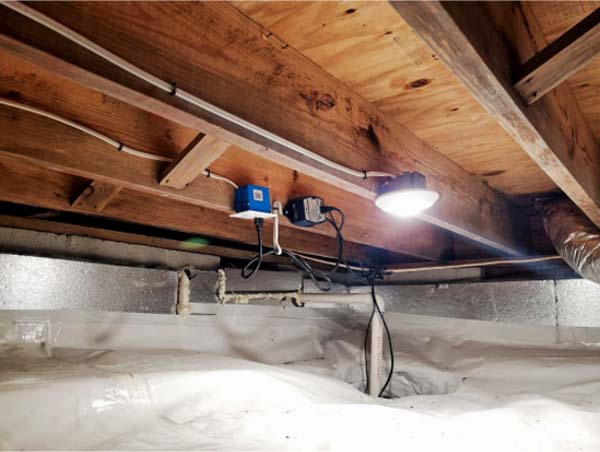 Free Crawl space Inspection and Estimate in Carrollton, VA
If you are ready to have your crawl space problems corrected, the first step is to contact AMC911 for a free crawl space inspection estimate and encapsulation. Fill out the form on our website to request your free crawl space inspection and one of our friendly experts will contact you to get the process started.