Norfolk is a city, as well as a county in Virginia. The city has a population of over 235,000. It is known as the home of NATO, the North Atlantic Treaty Organization. It is also situated near where the Chesapeake Bay empties into the Atlantic Ocean.
As a city located on and near the water, homeowners are familiar with some of the problems that can occur in a crawl space. Ignoring these problems can be devastating but with AMC911's help, they can all be fixed.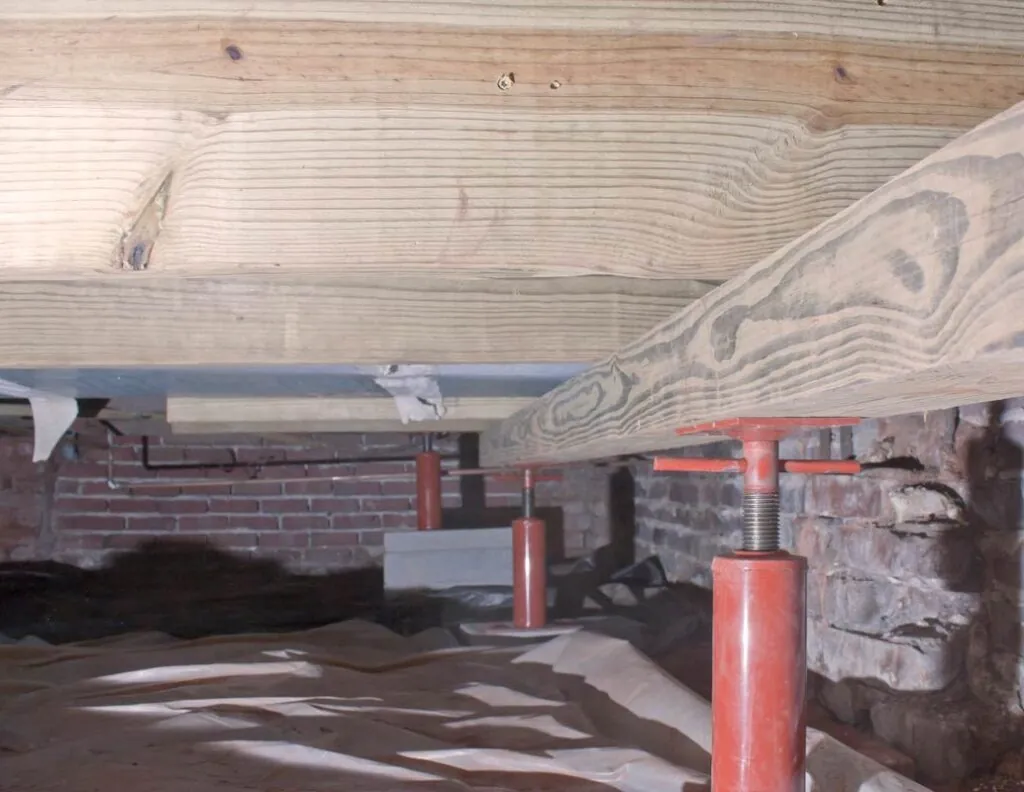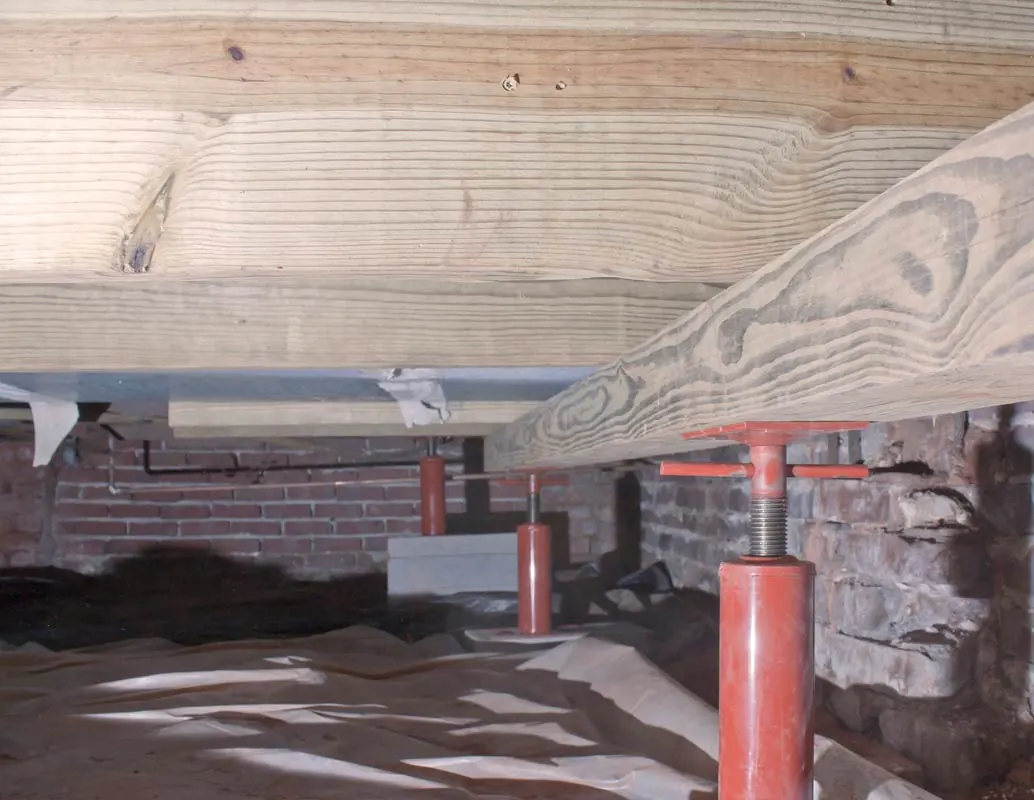 Common Signs Of Crawl Space Problems In Norfolk, VA
If you know the signs of crawl space problems, you can take action before the problem gets any worse. The following signs are some of the more common that are seen:
Evidence of Pests in the Crawl Space
As the expression goes, where there's smoke, there's fire. You don't have to see the rodents to know they are there. If you see droppings or evidence of chewing (rats), it is a sign of crawl space problems.
Problems with the crawl space can affect the floors from underneath. As a result, the floors can sag or drop. It may even cause a looseness that allows furniture to shake as you walk by.
Visible Mold in the Crawl Space
Mold is a problem that no homeowner wants to deal with. If your crawl space is damp and dreary, then it is the ideal environment for mold to grow. Once you see it growing, the problem is already advanced.
Efflorescence on Crawl Space Walls
Moisture may build up on the walls and evaporate over and over again. When it does, it leaves behind salt deposits. In turn, that leaves behind evidence that you are having crawl space problems.
Mold is one issue but did you realize that mildew is the same issue? If you smell mildew in the home, or that 'old house smell,' then you actually have a mold problem along with your crawl space problem
Allergies and Respiratory Problems
As the issues with the crawl space grow, it is common to have more allergies and respiratory problems. If you notice this happening in your family, the crawl space may be to blame.
Why Your Crawl Space Problems Shouldn't Be Ignored
When you try to ignore a problem, it rarely goes away. If you try to ignore a problem with your crawl space, the problem is only going to get worse. Here are some specific issues that go along with it.
Since crawl space problems get bigger over time, the cost to repair them is only going to get bigger over time. Having the issue handled early is going to save you money.
Mold, rodents, and insects, along with higher humidity can affect your health. As these problems increase over time, respiratory issues are likely to get worse.
We've talked a lot about mold and mildew, which are one and the same, but that is because it is a serious issue. If you already have these issues with mold, they are only going to get worse until you encapsulate the crawl space.
Moist air in the crawl space will not stay in the crawl space, it will affect the rest of the home as well. As the humidity in the house rises, it can affect your health and make it difficult to keep the home comfortable.
When your crawl space is unencapsulated, it provides an ideal environment for rodents and other pests. You might not even see them but they leave behind droppings that could carry dangerous diseases.
An unencapsulated crawl space also leaves behind an environment friendly for insects as well. The insects will not stay in the crawl space, they will enter the rest of the home.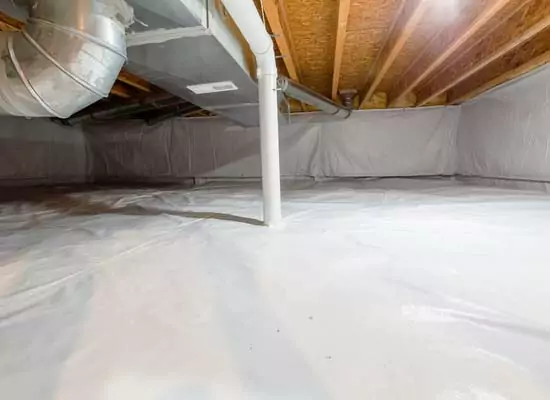 Common Methods For Crawl Space Repair
At AMC911, we have corrected many problems with crawl spaces in Norfolk and throughout Virginia. Although crawl space problems are similar, each job is unique. Most of them include the following repair steps.
If there is any standing water, we will remove it before starting. Water in the soil around the foundation is also an ongoing problem in many cases, and that requires special care as well. Otherwise, it can put stress on the foundation walls due to hydrostatic pressure.
In most cases, the insulation will need to be replaced. Wet, or even damp insulation will grow mold quickly. Replacing the insulation is a step in the process but the next step keeps it from getting wet again.
A drain tile system will keep water from accumulating in the area. It can be installed on the outside of the foundation or under the floor of the crawl space. In either case, it keeps the water from the area by transporting it to a lower area outside or a sump pit.
Crawl Space Encapsulation
The repair process is the first step and then we will start the encapsulation process. We seal all of the vents and any other areas that are causing problems.
After sealing what is necessary, we use a thick layer of poly-sheeting to completely cover the walls and floor. If there are any overlaps, they are sealed completely. This helps to dry out the crawl space and keeps rodents and other pests from entering.
As a final step in the process, we use heavy-duty dehumidifiers in the area. They dry out the crawl space and keep it dry. As an added bonus, this keeps the humidity at an acceptable level throughout the home.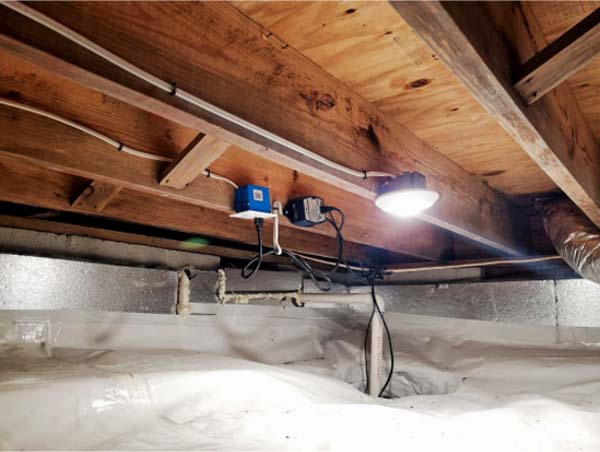 Free Crawl space Inspection and Estimate in Norfolk, VA
You may suspect that you are having crawl space problems but there is one way to know for sure. The best part is, the inspection will not cost you a dime.
AMC911's free crawl space inspection and estimate are available to all residents and businesses in the Norfolk area. Just fill out the form on our website and one of our friendly experts will get back to you to get the process started.