Surry, VA is a small community located in Surry County, VA. Many people visit the area regularly to see Bacon's Castle. Built in 1665, it is the oldest brick dwelling standing in North America.
The community is only a few miles from the James River and sits at a low elevation, so they are familiar with water problems in the home. This is especially true for homes with a crawl space.
If your home in Surry or the surrounding area has problems with the crawl space, you can count on AMC911 to care for the issue in a professional manner. We have offered crawl space repair and encapsulation to our neighbors in Surry for many years and we know how to fix the issue.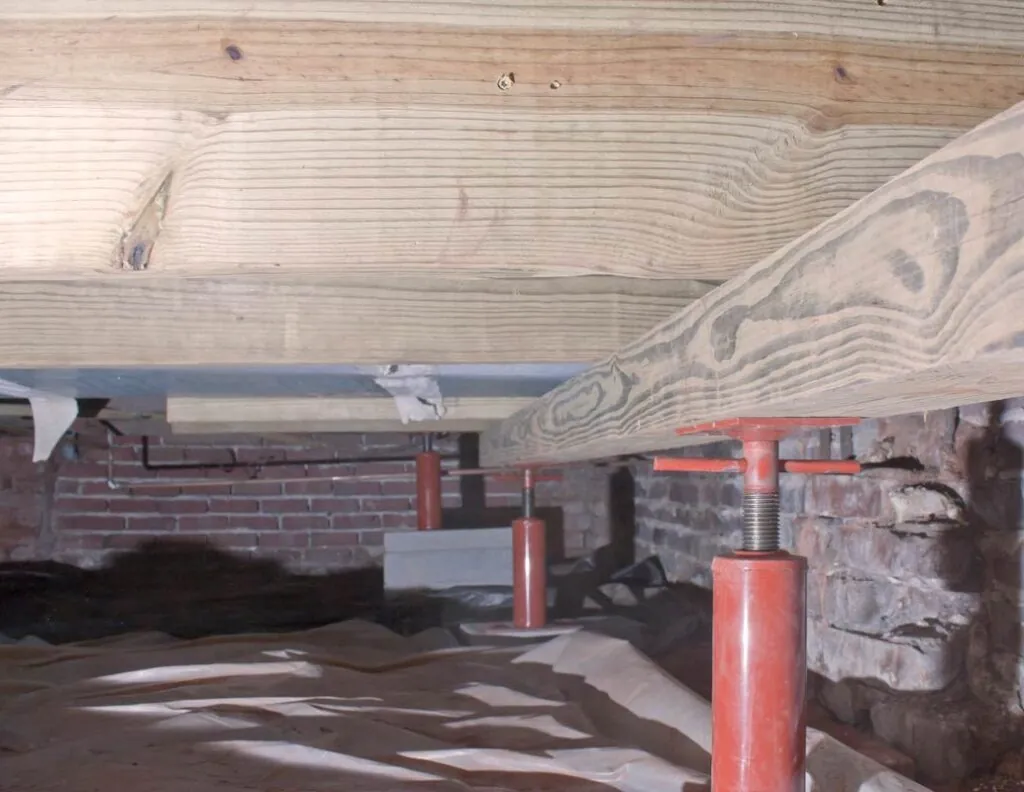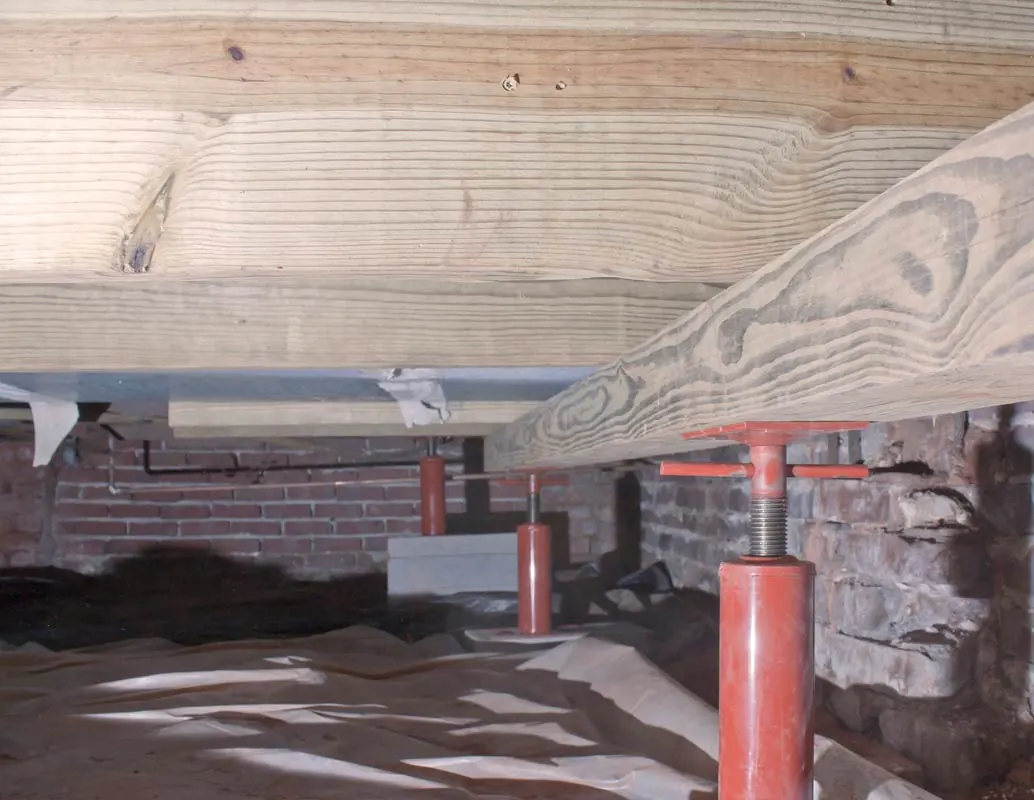 Common Signs Of Crawl Space Problems In Surry, VA
It is important to recognize the signs of crawl space problems. If you spot them early, it gives you the chance to have the issue fixed before other problems start showing.
No homeowner wants to deal with mold and mildew, but it is more than a cosmetic or health-related problem. Mold tends to grow when it has the right conditions, and unencapsulated crawl spaces provide those conditions in great measure.
Efflorescence on Crawl Space Walls
When water evaporates from a surface, such as concrete or masonry wall, it will often leave behind salt deposits. The white deposit is a sign that there are moisture problems that should be addressed.
Allergies and Respiratory Problems
It is common for people with crawl space problems to struggle with health problems. These can include allergies or respiratory issues that increase due to the higher humidity and the presence of mold spores.
Furniture That Shakes When You Walk by
As moisture eats away at the boards in the crawl space, some of which support your floors, it can make them unstable. As a result, the floor may have more bounce, resulting in furniture that shakes when you are walking by.
Groundwater exists near all homes but it should not enter the crawl space. It is common for it to happen but it should never be considered normal. Uncontrolled groundwater can flood the crawl space, resulting in a host of issues. It can also undermine the foundation.
High Humidity Throughout Your Home
When the humidity rises in the crawl space, it will rise in the rest of the home. That is due to the stack effect, which pulls the moist air from the crawl space into the living area. As a result, your comfort is impacted and you might see higher energy bills.
Why Your Crawl Space Problems Shouldn't Be Ignored
Do you know what happens when you ignore a problem with your crawl space? It will get worse! Putting off the necessary task of
crawl space repair
and
crawl space encapsulation
will eventually cost you more to have it fixed later. It can also result in other problems, including the following.
If you see rodent droppings in the crawl space it is a serious issue that could make you sick. Breathing the air near or touching rodent droppings is a serious problem. It is also something that will likely continue until you have your crawl space encapsulated.
People with existing respiratory problems, such as asthma or COPD will likely have more symptoms because of the moist, moldy air that comes from the crawl space into the living area.
Unencapsulated crawl spaces are a breeding ground for insects, which is a problem that will likely continue until you remove the conditions that allow them to thrive. Those insects will also likely enter the rest of the home.
Humidity in the crawl space will enter the living area of the home. High humidity can make you uncomfortable, regardless of whether it is hot or cold outside. Once the humidity is lower, the energy bills will be lower.
When humidity levels are high in the home, it can impact your comfort and your health. It also provides what is needed for mold to grow, which is a problem for any homeowner.
Damage to the floors can happen from underneath when there is excess moisture in the crawl space. It can eat away at the floor directly or it can produce a welcoming environment for pests, such as termites and roaches.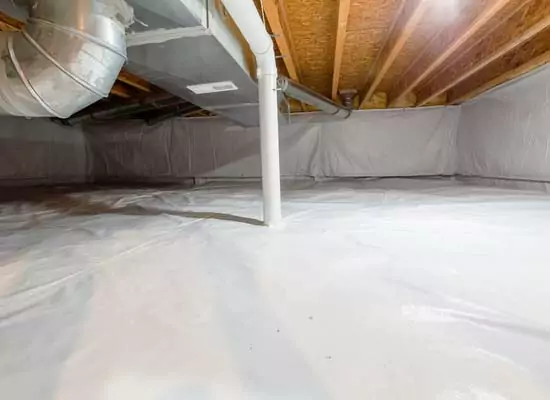 Common Methods For Crawl Space Repair
Before we encapsulate a crawl space, we must first inspect it for any damage and ongoing issues that must be corrected. Taking care of this repair process first, allows us to encapsulate the crawl space without those problems affecting it later. Here are a few of the possible repair methods that may be needed.
It is not uncommon for standing water to exist in a crawl space but that doesn't mean it is a good thing. Water can be very damaging, resulting in higher humidity, mold, pest infestations, and it could undermine the foundation. That is why it must be removed… permanently.
Damaged and waterlogged insulation is more than ineffective, it could hold mold and pests that continue to be a problem going forward. The best way to correct this problem is to remove the damaged insulation and replace it with new insulation.
This is a common step, both in crawl space repair and in the encapsulation process. A drain tile system allows any water that gets in the crawl space or around the foundation to be carried away from the area quickly and effectively.
Crawl Space Encapsulation
Once any underlying problems are corrected, we can begin encapsulating the crawl space. This process begins by protecting the walls and floor of the area with thick poly-sheeting. It keeps water from entering and can also hinder rodent and insect infestation.
We will also install a dehumidifier, which lowers the humidity in the crawl space to an acceptable level. As a result, you will have a clean, dry area suitable for storage. It will also have a positive impact on the entire home.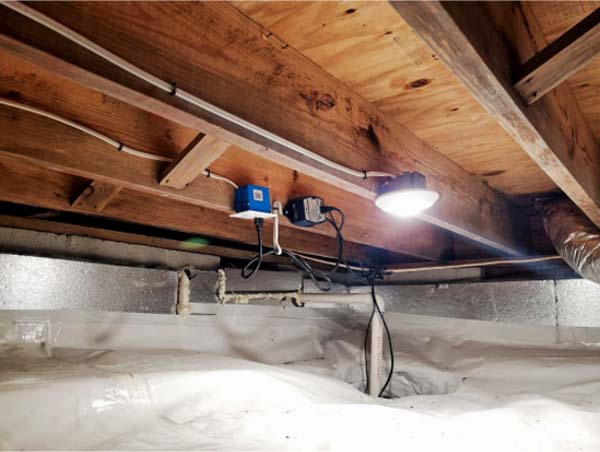 Free Crawl space Inspection and Estimate in Surry, VA
AMC911 is passionate about helping people in Surry, VA, and the surrounding area with crawl space and foundation problems for many years. We can help you too, and the process starts with a free crawl space inspection and estimate. This inspection is available for the asking. Simply fill out our convenient online form and that will get the process started.