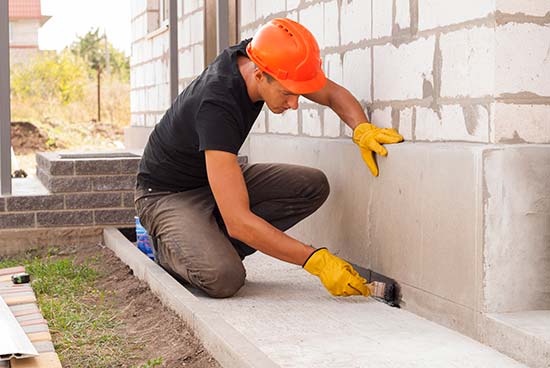 Why Should Homeowners Waterproof Their Homes?
Water-related issues can cause severe damage to a foundation. Therefore, correcting them as soon as they're spotted is essential for a healthy foundation and a healthy home.
AMC911 Waterproofing Solutions in Southampton
Our Waterproofing Solutions include:
Crawl Space Waterproofing
Crawl space vapor barriers help protect your home against moisture, mold, radon, and unwanted pests. Crawl space waterproofing services by AMC911 create a clean storage environment in your crawl space and improve the overall energy efficiency of your home.
Crawl Space Sump Pump Installation
A sump pump is a water removal device that is installed in the crawl space. It detects any leaks, collects, and then ejects the water away from the foundation. For crawl space sump pump installation, contact us today.
French Drain Installation
French drains use gravel, a drainage pipe, and geotextile fabric to direct water away from your foundation. This is a reliable outdoor drainage solution.
Interior waterproofing keeps your crawl space dry with little to no maintenance. The perforated drain pipe is connected to a sump pump system that sends collected water away from the foundation. This is the perfect solution if you have a soggy crawl space.
Exterior waterproofing prevents excess moisture from building up in the soil around the foundation. Contact us today to schedule a free waterproofing evaluation.
Free Inspection and Estimate In Southampton, VA
AMC911 offers free inspections in and around Southampton, Virginia. Call us today for a free consultation, and we will help you through this process without any hassle or stress.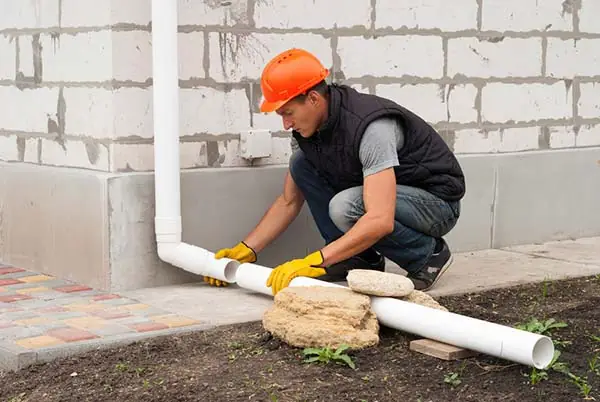 AMC911 offers homeowners high-quality foundation repair services, such as foundation settlement repair, bowing wall repair, concrete leveling, and more.
You can create a dry and healthy crawl space environment with the help of our crawl space repair service in Southampton, VA. Contact us today for more information.
Masonry deteriorates over time and exposure to elements like sun, rain, snow, and wind speeds up the process. This is why masonry needs regular maintenance and repair from time to time. If your masonry is deteriorating, contact AMC911 today to schedule a free evaluation and a repair estimate.
AMC911 Service Area for Crawl Space Repair, Foundation Repair, Masonry Repair & Waterproofing
For the past 30 years, AMC911 Crawl Space & Foundation Repair has been a dependable source of drainage solutions. We have a wealth of industry knowledge and know how to identify the primary problems causing water intrusion. Thanks to our tested waterproofing techniques, your home will remain clean, secure, and completely dry for the years to come.
Contact AMC911 for Waterproofing in Southampton, VA
If you are looking for effective waterproofing solutions in Southampton, VA, contact AMC911 immediately to schedule a free consultation.