Gaps around your doors and windows may be a sign of foundation settlement or failure. Homeowners sometimes ignore this issue, blaming it on humidity. But this problem may be more serious and your failing foundation may be to blame. It is a good idea if you have gaps around your doors and windows, to look around your home and see if there are any other signs that you may have a problem with your foundation.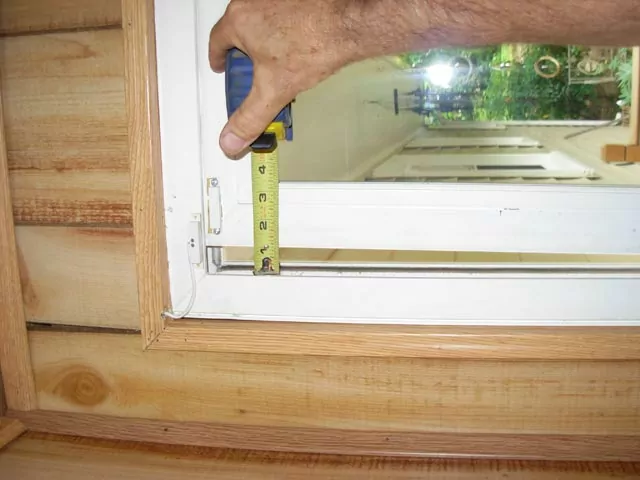 Foundation problems are usually caused by the changing moisture content of the soil beneath the foundation.
When soil becomes too wet, it will heave and swell and when it is too dry, it will shrink. This ever-changing shifting of the soil will also cause your foundation to shift, move, and sink into the voids beneath the foundation. This can be the cause of structural damage throughout your home.
Once you see one of the signs of foundation failure, it is a good idea to look around your home for some of the other signs such as gaps around doors and windows.
Cracks in the drywall
Cracks in the floor
Sloping or uneven floors
Cracks in brickwork
Baseboard trim pulling away from the floor
Bowing or leaning walls
If you see any of these signs, it is important to have a professional come and inspect your home and see if your foundation is in need of repair. The experts at AMC911 Crawl Space & Foundation Repair have trained experts that will come and give you a free estimate and offer the best solution for your foundation repair. If foundation problems are left unattended to, it will cause even more structural damage throughout your home.
Gaps Around Doors and Window Repair in Virginia
AMC911 Crawl Space & Foundation Repair uses underpinning products to fix settled or sinking foundations. These underpinning products include steel push piers, helical piers, and plate anchors.
Steel push piers are an excellent choice for structural foundation repairs on settling foundations. These piers are driven hydraulically into the soil through the unstable soil layers until they reach a more solid soil layer. The function of these piers is to support and stabilize your structure's load-bearing walls by transferring the weight of the structure from the weaker soil onto the piers. These piers will keep your structure level and stabilize for many years.
Helical piers consist of a shaft attached to one or more helical plates. They look similar to a large screw and are an ideal foundation repair solution for porches, steps, stairs, and chimneys.
Plate anchors are used to repairing bowed or leaning walls. They consist of an inside wall plate and an outside anchor. Then a high-strength rod ties both of them together to pull the wall back to its original level. These plat anchors will strengthen the wall so your foundation will be level and strong for years to come.
All of the products that AMC911 Crawl Space & Foundation Repair use for repairing settling and failing foundations are manufactured by Earth Contact Products. They are the leader in foundation repair and basement waterproofing products in the industry. When you have the professionals at AMC911 Crawl Space & Foundation Repair repair your foundation, you know you are getting a team that is knowledgeable and also uses only the best products available for foundation repair
We are a family-owned and operated business in Virginia. We were founded in 1993. We will give you the service you deserve and we value your business. Not only do we offer foundation repair, but also waterproofing and masonry work. Our employees are highly trained and keep up with all of the newest procedures. If you see gaps around your doors or windows, let AMC911 Crawl Space & Foundation Repair come and give you a free inspection to see if you are in need of foundation repair. Don't hesitate, to contact us today!.