Your Triangle home is your biggest investment and we at AMC911 Crawl Space & Foundation Repair want to help you protect it from foundation damage. There are several factors that can impact your home's foundation, such as flooding, uneven settling, and other occurrences.
Fortunately, AMC911 Crawl Space & Foundation Repair has the solution for all of your foundation repair needs, so you should call us if you see any indications of a failing foundation. A compromised foundation can cause structural issues and allow water into your home. If you wait to address a situation, a small problem can become a big one, with a corresponding rise in the cost to fix it.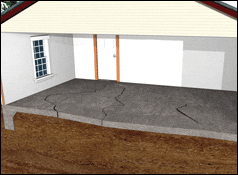 Waterproofing in Triangle, VA
Some homeowners in Triangle, VA are no strangers to wet basements. AMC911 Crawl Space & Foundation Repair offers the highest quality basement waterproofing systems, using the latest technology available. We will help you protect your home for many years. Some of the waterproofing services we offer are:
Surface draining & water
collection systems
Sump pumps, pits, and basins
Crack injection repair
Crawl space encapsulation
Interior and exterior waterproofing
A wet basement can damage furniture and stored items and allow mold and mildew to grow.
Other Services We Offer in Triangle, VA
Concrete Repair
A cracked or uneven concrete driveway or patio is more than unsightly, it can provide a tripping hazard. Our team of experts at Atlas Master Company can address your cracks and sunken slabs. We can also repair uneven pool decks, sinking porches or sidewalks, and any problems with your interior concrete floors, such as basements or slab floors.
Flood Vents
A flooded home can be a dangerous situation. Depending on the severity, it can quickly damage your foundation or can cause other structural damage. AMC911 Crawl Space & Foundation Repair is proud to recommend and install Smart Vent flood vents. This vent is the only FEMA-Accepted and ICC-ES Certified flood vent currently available on the marketplace.
Masonry Services
If your Triangle, VA home is in need of masonry work, contact AMC911 Crawl Space & Foundation Repair for quality service at a competitive price. We offer many services, including the following:
Block Walls
Brick Steps and Walls
Chimney Building and Repair
Custom Stone Masonry
Masonry Repair and Restoration
New Porches
Stone Repairs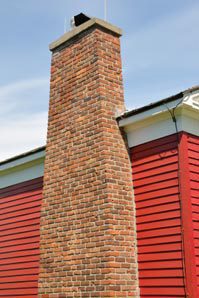 Contact us today for more information about all of our masonry services.
The highly trained professionals at AMC911 Crawl Space & Foundation Repair are proud of our reputation for great customer service and expert workmanship. Our experts have the solution for your Triangle, VA home whether you need concrete leveling, waterproofing, or foundation repair. And that's just a small sampling of the services we offer! Contact us today for a free inspection and estimate. We look forward to helping you make your home healthy and secure once again.