Here at AMC911 Crawl Space & Foundation Repair, we know that you are proud of your Woodbridge, VA home and we want to help you keep it safe and dry. We have the highly trained professionals and quality products you need for all of your foundation repair and waterproofing needs. There are several signs you should be aware of that foundation damage is occurring:
Cracks in walls, floors or ceilings
Leaning walls
Sticking doors or windows
Cracks in drywall or masonry
Gaps around doors or windows
Trim pulling away from the floor
Uneven floors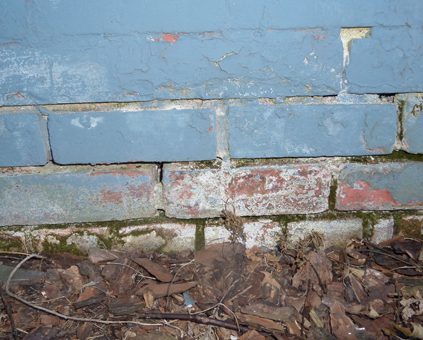 Woodbridge, VA can be impacted by heavy rains, causing the soil under and around your foundation to shift or expand. This can impact your foundation by creating pressure, pushing your foundation out of place. In addition, voids may occur, taking away the support that your foundation needs. A compromised foundation can have a huge impact on the stability of your home. The sooner you identify and correct a problem, the sooner your house can regain its structural integrity. In addition, if you address a small problem quickly, you most likely won't have to address a large problem later, saving you both time and money in the long run.
Waterproofing in Woodbridge, VA
A wet basement can be more than a nuisance, it can be the harbinger of something unseen happening to your foundation. Water in your basement or crawl space can promote the growth of mold and mildew and encourage bugs and other pests, causing a possible health issue for you and your family. If your basement is finished, you may have to deal with damaged furnishings and stored items. Left unchecked, a small crack can become structurally unsound. The experts at AMC911 Crawl Space & Foundation Repair will inspect your property and find out the source of the water. After that, they will work with you to implement the best solution to fix the problem and perform any repairs that may be needed.
AMC911 Crawl Space & Foundation Repair uses quality products from Earth Contact Products for interior and exterior drainage systems and crawlspace encapsulation. We also are proud to offer and install Smart Vent flood vents. We also offer many different types of masonry services and concrete repair and leveling. If your Woodbridge home needs any of these services, along with foundation repair and waterproofing, contact us and find out why we have such an outstanding reputation for customer service and quality products.