If you have looked at the exterior of your home and noticed cracks in your brickwork, this can be a sign of foundation settlement. This can lead to foundation failure and cause other damage to the entire structure. The type of cracks that indicate foundation settlement are vertical, horizontal, and stair-step cracks. If you see cracks in the brickwork on the exterior of your home, you need to take a look at some of the other signs that you may have a foundation problem. Take a look around your home or business and see if you have any of these other signs of foundation problems: Cracked brickwork repair in Virginia by AMC911 Crawl Space & Foundation Repair.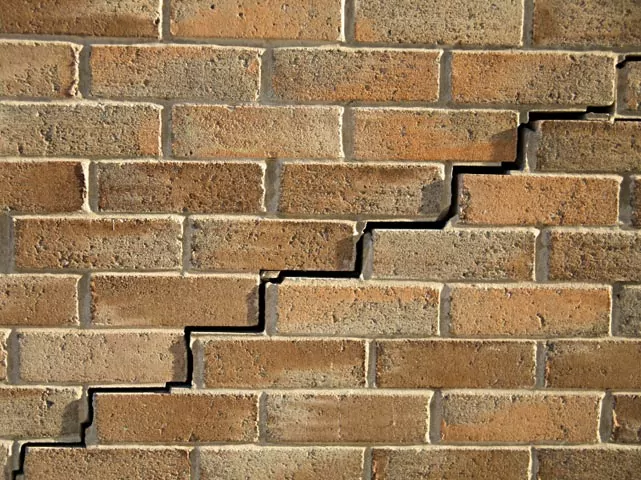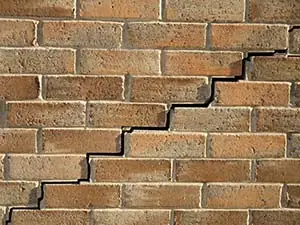 Baseboards pulling away from floors
Cracks in the drywall
Cracks in the floor
Sloping or uneven floors
Gaps around doors or windows
Bowing or leaning walls
If you see any of these signs, it is important to have a professional to come in and give you an inspection. The professionals at AMC911 Crawl Space & Foundation Repair will come and give you a free inspection. If we find that you are in need of foundation repair, we will offer you the best solution to get your foundation back to its original level and structurally sound again. The sooner you have your foundation repaired, the least amount of damage that will occur throughout your home or business.
Brickwork Crack Repair in Virginia
AMC911 Crawl Space & Foundation Repair has underpinning products to fix your settling or failing foundation. These underpinning products include steel push piers, helical piers, and plate anchors. These products are the best in the industry, manufactured by Earth Contact Products.
Helical piers are like large screws that begin with a shaft and attach one or more helical plates. These helical piers are ideal to repair foundation settlement on porches, steps, stairs, and chimneys.
Steel push piers, sometimes referred to as micro piles or resistance piers are driven deep into the ground through the unstable soil until they reach a more stable soil layer. Each pier is individually load tested and then the entire structure is hydraulically lifted onto the piers. This will level and stabilize the structure for many years to come.
Plate anchors consist of an inside wall plate, an outside anchor, and a high-strength rod that ties them together. Plate anchors are the most economical method for providing supplemental lateral force to help stabilize bowing walls affected by hydrostatic pressure. The installation is quick and there is minimal disturbance to the landscaping.
AMC911 Crawl Space & Foundation Repair is a family-owned and operated business in Virginia. We have over two decades of experience. Our employees are highly trained in the products and procedures and keep up with the newest procedures. With the experience of our employees along with using the best products made in the industry, you can be assured that your foundation repair will last for many years to come. If you see cracks in your brickwork or any of the other signs of foundation settlement, don't hesitate to contact AMC911 Crawl Space & Foundation Repair today!