Water Seepage From Cracks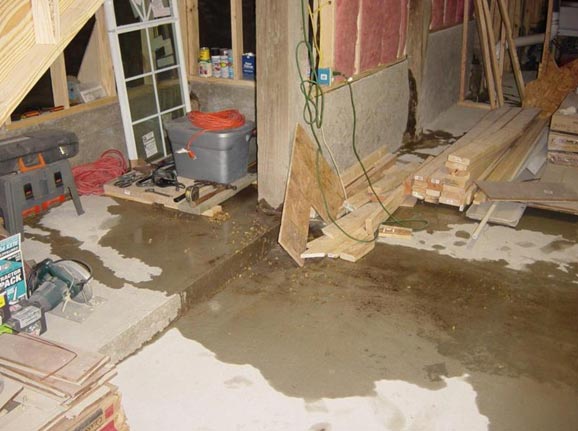 It doesn't matter if a home is new or old, it can still have basement cracks that will allow water seepage. There are many reasons a foundation can weaken or be damaged, allowing cracks to form. Water only needs a crack the size of a hair to enter your home or business.
Some causes of cracks in your foundation include poor grading, oversaturated soils, insufficient drainage, settling, or natural occurrences like flooding, earthquakes, and tornadoes. AMC911 Crawl Space & Foundation Repair has the products and knowledge to keep your basement dry from water seepage. If you notice water in your basement, you should contact us as soon as possible. The sooner you start a foundation solution, the less time and money it will take to make the repair.
Cracks and Water Seepage
Damage can occur from the outside of your foundation, making it difficult to notice a problem until it is causing troubles inside your home or business. Take a look around your foundation and look for warning signs. If you notice cracks in the floors or walls, you should have us check it out, but those tend to be cosmetic in nature and nothing to worry about. However, if you see water seepage in your basement, you should contact us immediately.
Water seepage is caused when rainwater or snowmelt starts coming through your exterior foundation walls or floors. This can happen if gutters are not draining correctly or if downspouts are not attached or emptying too close to the foundation. If snow is piled up against the structure, it can melt, running down the foundation walls and entering the basement. Wet soil can exert a tremendous amount of pressure on your foundation walls. If you notice water seepage, it may indicate that your foundation walls are in danger of being damaged even more. Walls can crack further, bow or lean, or even collapse from the pressure of the oversaturated earth.
It's not easy to determine if a crack is merely cosmetic or if it is a sign of a bigger problem. It usually takes an expert like the ones at AMC911 Crawl Space & Foundation Repair to tell if a repair is needed and what kind of solution is needed. We can recognize the different types of cracks and what causes them. If there are signs that your walls are moving along with the cracks, it is usually caused by a serious issue. Step cracks and horizontal cracks at the top or bottom of the wall are also signs of a potential problem.
Water Seepage and Crack Solutions
AMC911 Crawl Space & Foundation Repair can keep your home or business dry and stable with foundation and crack repair that is tailored to your particular situation. We will inspect your property and work with you on the best solution. Some repair answers include new waterproofing solutions, wall repair, and foundation settlement solutions. We will make sure that your structure is safe and comfortable. Contact us today to learn more about how we can help you with water seepage and crack problems.