AMC was proud to partner with Western Branch Baptist Church of Suffolk to restore the foundational integrity of the structure built originally in 1777. The church was used as a hospital during the Civil War and burned by Union troops in 1863. The church prides itself on almost 250 years of continuous service to God and mankind.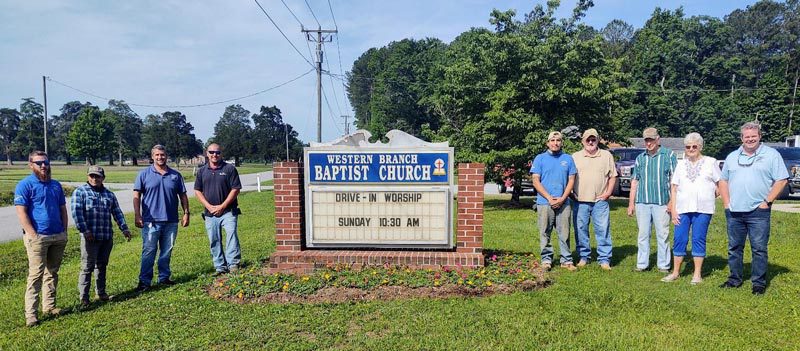 AMC911 Foundation and Waterproofing Systems undertook a large project with building manager, Mike Hamerly, in June of 2021 to restore foundation support to the main sanctuary of the church. Not only was structural support needed to restore the integrity of the structure, but moisture remediation and custom masonry had to be employed.
Building a strong foundation together, AMC owner Brian McClung and Mike Hamerly of Western Branch Baptist Church.