Looking for information on ceiling cracks and when to worry? If so, don't hit that back button because you've landed on the right page. In this article, we will go over dangerous and non-dangerous ceiling cracks, when you should worry about a ceiling crack, what causes ceiling cracks, how to prevent ceiling cracks, and more.
Are ceiling
cracks always

serious?
The good news is ceiling cracks aren't always serious. Sometimes, they're just ugly. Whether or not ceiling cracks are structurally significant (that means they're serious) depends on the crack's location, size, and type. Older homes are more likely to have ceiling cracks. Examples of ceiling cracks that aren't structurally significant and shouldn't cause you to worry include,
Ceiling Cracks,
When To Worry
Homeowners should learn the warning signs of a structural ceiling crack so that if they see one, they will know to contact a foundation repair contractor right away. Here are some ceiling cracks that should cause you to worry because they indicate structural damage:
The above cracks are likely caused by foundation settlement, and if you see any, you should contact a foundation repair contractor and ask for an inspection. Most foundation repair contractors will perform a free inspection and then give you a repair estimate.
You can also contact a structural engineer and ask for an inspection. They will write up a report that you can give to the foundation repair contractor. Keep in mind, though, that structural engineers always charge for a foundation inspection.
For more information see, Why Foundation Cracks Happen.
Ceiling cracks are caused by various things including,
What Causes

Ceiling Cracks?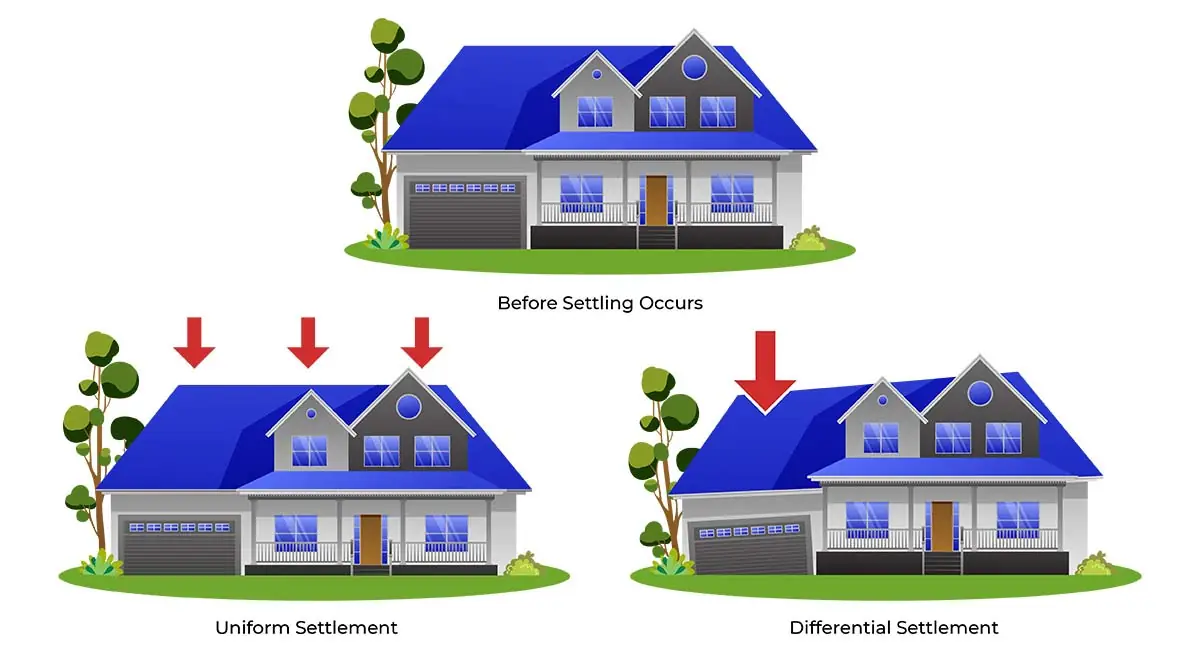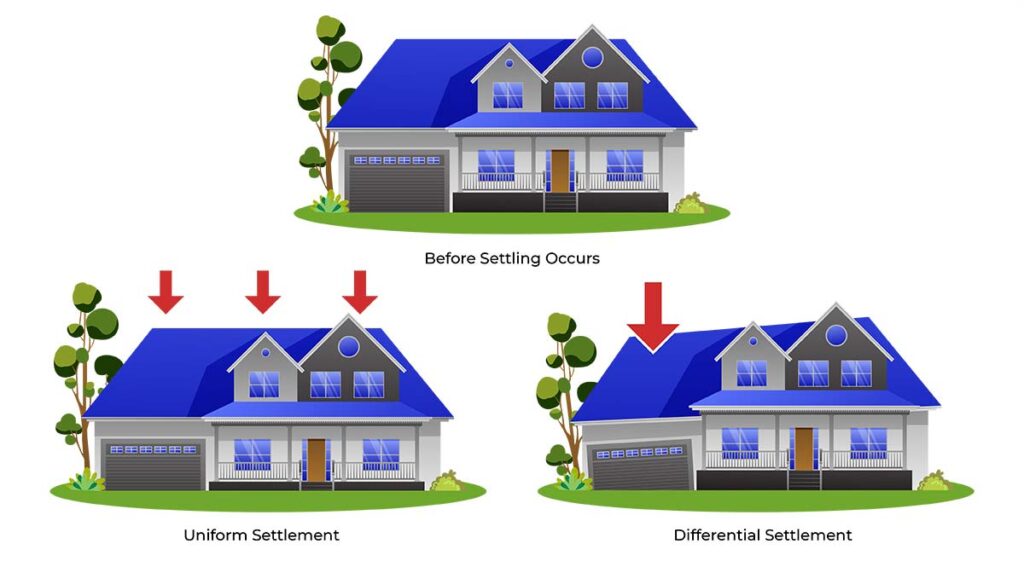 What To Do If You See
Suspicious Ceiling

Cracks
If you see suspicious ceiling cracks, you should immediately contact a foundation repair professional or structural engineer and ask for an inspection. Problems caught early will save you money in repair costs.
Other Signs Of
Foundation Trouble
If you see any of the ceiling cracks mentioned in the previous section, look around for other signs of foundation trouble. These include:
Things Homeowners Can Do
To Prevent Foundation

Problems
Most foundation problems – including some ceiling cracks – are caused by differential settlement, and differential settlement is mainly caused by poor drainage around the foundation. Therefore, you can prevent foundation trouble by getting groundwater under control. Here are a few ways to do that:
If you have one or more ceiling cracks worrying you and you're in our service area, contact us today for a free inspection and repair estimate.